Portugal Facts for Kids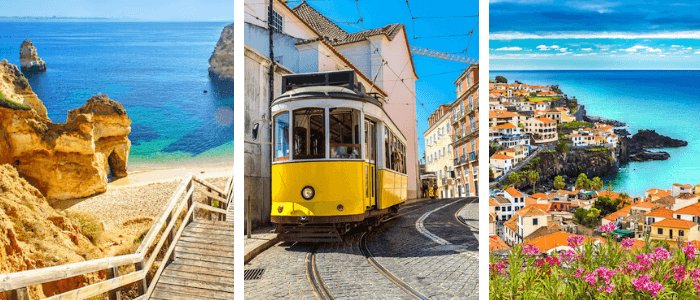 Interesting Facts for Kids
Here are some interesting Portugal Facts which were chosen and researched by kids especially for kids.

Portugal Facts
Population: 10 million people live in Portugal (2021)
Capital: Lisbon, with 2.9 million inhabitants.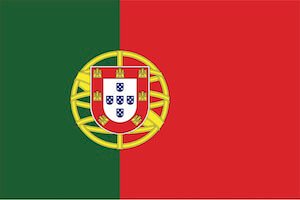 Portugal flag
Name: Portuguese Republic, short: Portugal
Government: semi-presidential republic
Languages: Portuguese, Mirandese
Literacy: More than 96% can read and write.
Religion: mainly Christians (Roman Catholics 81%)
Currency: 1 euro = 100 cents, before 2001 Portuguese escudo
National Symbol: National flag and coat of arms, red carnation (national flower), Iberian wolf (national animal), red and green (colours). 
National anthem: A Portuguesa (Song of the Portuguese)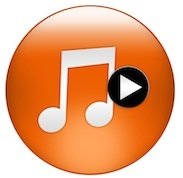 Click to listen to the anthem
History: In 1143, the kingdom of Portugal was first recognised. In the 15th century, Portuguese explorers traveled to Africa and India. In the 16th century Spanish kings ruled over Portugal for 60 years. The Portuguese Republic was proclaimed in 1910. In 2021 Portugal heads the Presidency of the Council of the European Union. 
National Day: 10 June (Portugal Day)
Where is Portugal? - Portugal Map
• Portugal lies in Southwestern Europe. Portugal is located along the Atlantic ocean and borders Spain in the country's east.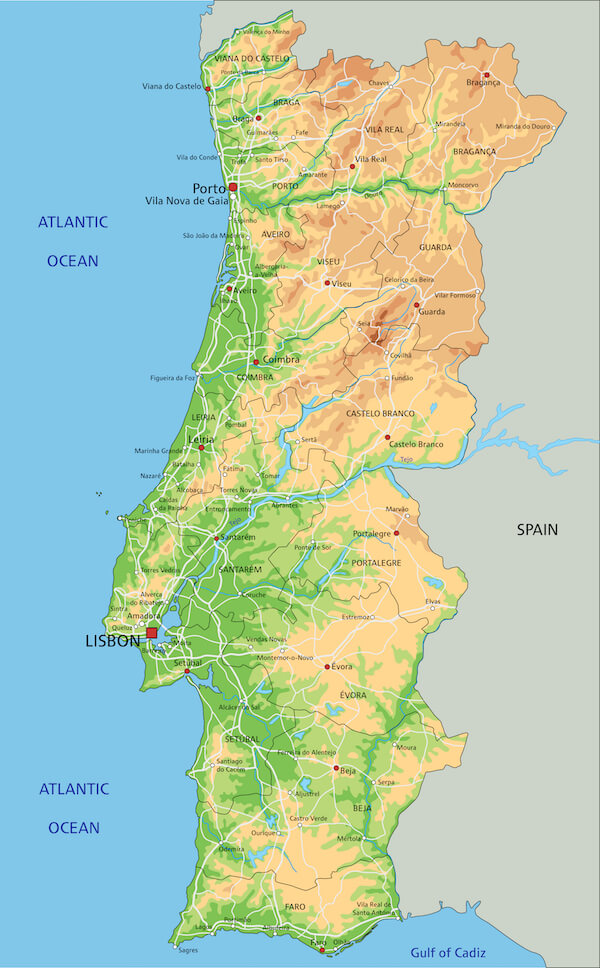 Map of Portugal
Portugal is slightly smaller than the size of Virginia/USA or  about twice the size of Oregon. Portugal is about the same size as the United Kingdom in land area.
A flight to Lisbon takes roughly 3 hours from London/England or 8.5 hours from New York/USA.

Portugal Facts | Geography
Portugal lies on the Iberian Peninsula. The country borders the Atlantic Ocean in the West and South. 
The northern parts of Portugal are mountainous, whereas the landscape in southern Portugal is dominated by rolling hills. The mild Mediterranean climate offers ideal conditions for farming.

Vineyards in the Douro Valley
The Azores and Madeira islands in the Atlantic Ocean off the African coastline belong to Portugal. These are two autonomous regions of Portugal.
Portugal Facts | Islands of Portugal
Here are some more interesting facts regarding the islands of Portugal:
The Madeira Archipelago consists of four islands and lie about 520 km/ 320 miles off the coast of Marocco in northwestern Africa and about 1,000 km/ 621 miles from the coast of Europe. 

Madeira Island
The Azores Archipelago lies even further out in the middle of the Atlantic roughly 1,400 km/ 870 miles off Portugal's western coastline. There are nine islands in this archipelago, all of them are of volcanic origin. São Miguel Island, nicknamed Ilha Verde (Green Island), is the largest and most populous of the Azores islands.
Sao Miguel Island's crater landscape
Portugal Facts | 10 Portugal Geo Superlatives
1. Longest river: Tagus with 1,007 km/ 626 miles. The Tagus River is the longest river on the Iberian peninsula and passes also through Spain.
2. Highest mountain of Portugal: Ponta do Pico on the Azores island with 2,351 m/ 7713 ft. 
3. Highest mountain on the Portuguese mainland: Torre with 1,993 m/ 6,539 ft.
4. Largest island: Madeira 
5. Largest city: Lisbon
Lisbon and the castle
6. Largest natural lake in Portugal: Lake Alqueva
7. Westernmost point of Portugal on the continent: Cabo da Roca in the municipality of Sintra 
8. Westernmost point of Portugal: Islet of Monchique on Flores Island, one of the Azores islands, is also the westernmost point of Europe
9. Largest cities in Portugal: Lisbon with 2.9 million inhabitants and Porto with 1.3 million inhabitants
10. Southernmost point of Portugal: Funchal on the island of Madeira 
Portugal Landmarks
Attractions for Kids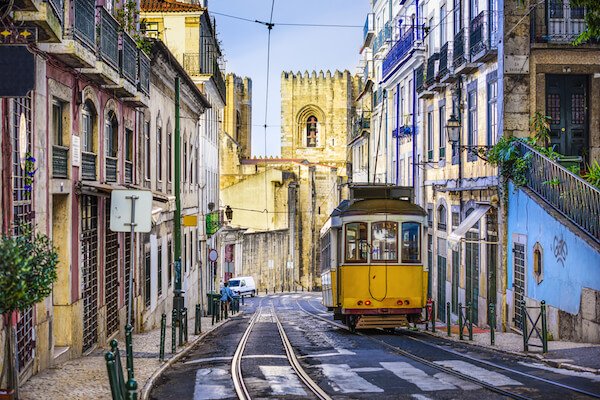 Tram in Lisbon
Porto: The country's second largest city is located at the Douro River. Walk along the harbour front (Cais da Ribeira), climb the bridge or visit the huge market. And don't miss a stop at the Livreria Lello, the famous bookshop in a fascinating historic building.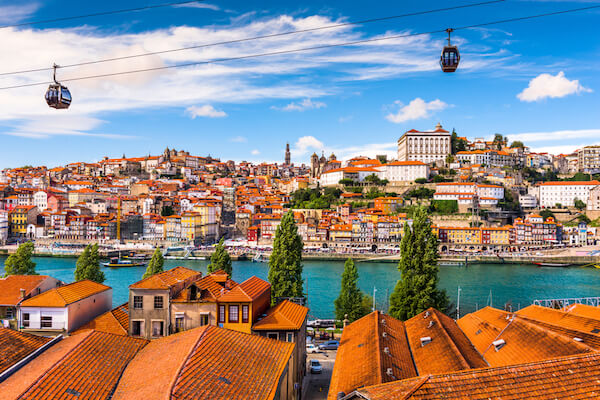 Porto on the Douro River
Coimbra: This historical city on a hill above the Mondego River was called Aeminium by the Romans. Many centuries later, the city was the capital of Portugal from 1131-1255. You still can see some of the old city walls and gates. Today Coimbra is a popular university city with many international students. In the city you find the second largest library of Portugal - after the national library in Lisbon.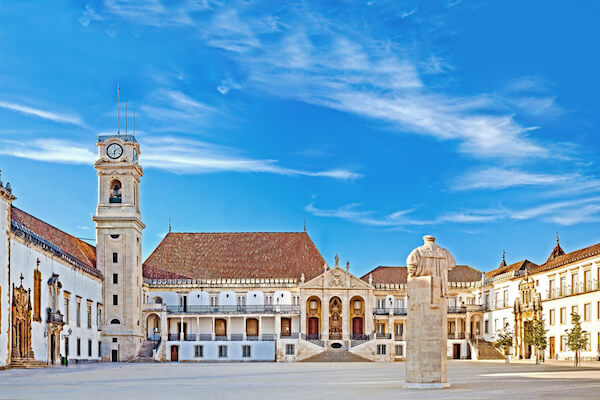 Coimbra University
Algarve: The southeastern coast of Portugal along the Atlantic ocean is a very popular tourist destination. Clear blue waters, sandy beaches and golden cliffs as far as your eye can see attract many visitors.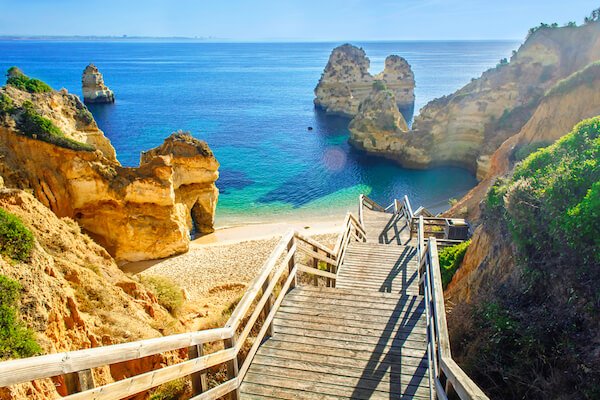 Praia do Camilo Beach
Explore historical towns and villages such as Silves, which once was the capital of the Arab Kingdom. The Moores ruled from here between the 9th and 12th century. The annual medieval fair in August attracts visitors from around the world.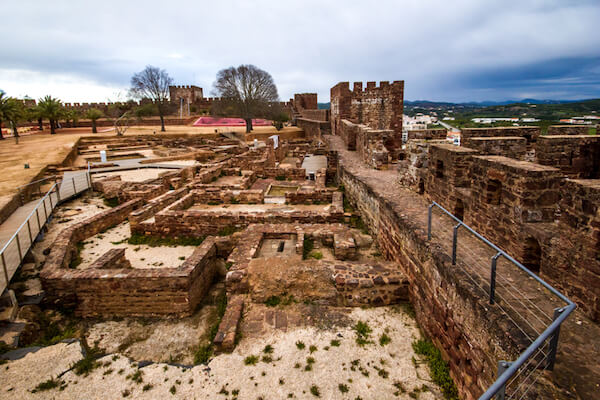 Castle ruins in Silves
Madeira is the largest of the Portuguese islands and is known for a magnificent flower festival. Only the two islands of Madeira and Porto Santo are inhabited.
Madeira Island
Portugal Facts | Portuguese People
More than 10 million people live in Portugal. Most people in Portugal live along the Atlantic coast, the most populated areas are around the country's biggest cities Lisbon and Porto.
About 550,000 Portuguese live in the two autonomous regions Madaira and Azores. The Madeira archipelago is more populated than the Azores. 
Portugal is known for the fado music. Fado is a typical Portuguese music style with songs that are both melancholic or sad and also very expressive. The word fado means fate or destiny.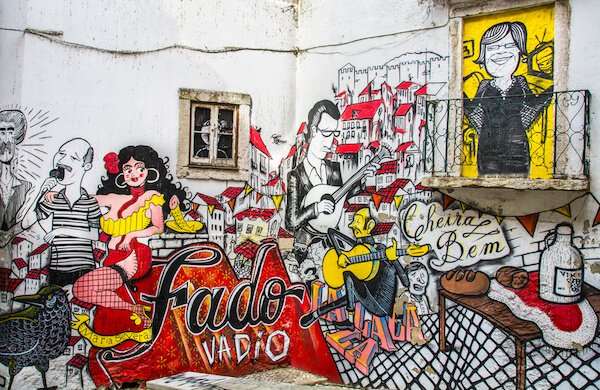 Fado Graffiti - image by Phil Darby
The Portuguese guitar is unique to Portugal's fado music. It has twelve strings and is plucked. 
Fado music is part of the Portuguese culture as are the blue tiles, called 'azulejos' which can be admired also at the São Bento Railway Station in Porto.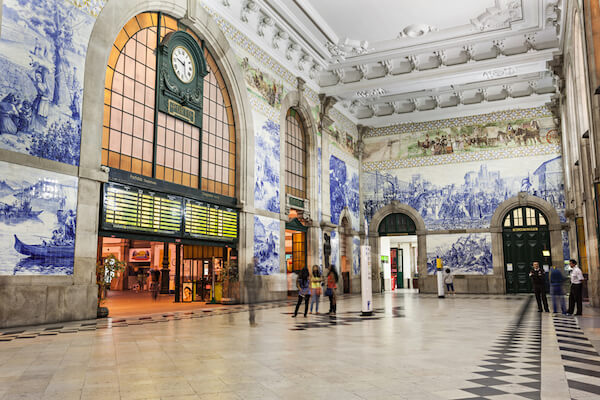 São Bento Railway Station
Portugal Facts
Famous Portuguese People
Among the most well known Portuguese people are:
Bartolomeu Diaz (1457-1500): Portuguese explorer who sailed along the African coastline
Ferdinand Magellan (1480-1521): the first European to cross the Pacific Ocean
Vasco da Gama (1460-1524): Portuguese explorer who was the first European to reach India via the Cape of Good Hope (in South Africa)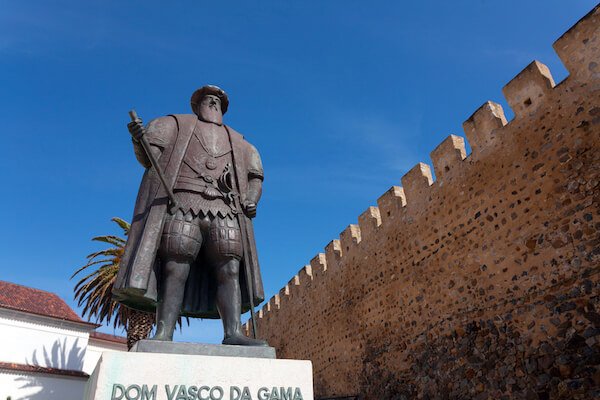 Vasco Da Gama Statue in Lisbon
Luís de Camões

(1524-1580)

: poet - his life is celebrated on Portugal Day
Amália Rodrigues (1920-1999): poet and fado singer
António Guterres (born 1949) secretary-general of the United Nations, former prime minister of Portugal from 1995 - 2002
Paula Rego (born 1935): Portuguese painter
Cristiano Ronaldo (born 1985): soccer player
Portugal Facts | Portuguese Language
Portuguese is one of the world's most spoken native languages. Portuguese is spoken in Portugal and in Brazil, as well as in some former Portuguese colonies such as Angola and Mozambique in Africa or East Timor and Macau in Asia.
The Portuguese spoken in Brazil is slightly different to the Brazil spoken in Portugal. Brazil is home to the most Portuguese speakers in the world.
Palavras em Portugues -
Portuguese Words
Here are some useful Portuguese words:

sim: yes
não: no
Bom dia! Good day!
Oi!  Hello!
Tudo bem?  Everything ok?
adeus: good bye
obrigado/obrigada: thank you (depends on male/female speaker)
Amo-te: I love you
Do you speak Portuguese?
Portugal Facts |Animals in Portugal
In Portugal there are 95 species of mammals. Among these are goats and roe deer, foxes and rabbits, otters and flamingoes, wild horses and wild ponies.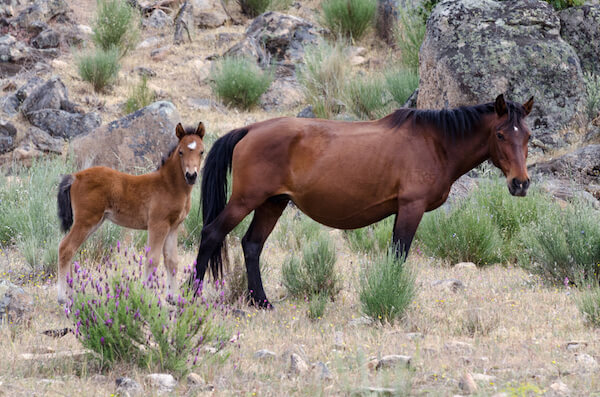 Wild horses
Portugal also is home to about 50 of one of the world's most endangered species, the Iberian lynx. Though lynxes are very shy and mostly can seen only at night. Also there are Iberian wolves in the northern regions of the country.

Portugal Facts | Economy
Portugal is the world's leading producer of cork products.
Cork is a natural product harvested from the bark of cork oak trees. Cork is to make bottle stoppers (think of wine bottles), fashion products (soles of Birkenstock sandals) or building products (floor covering) for example.

Cork oak tree plantation in Portugal
Among the main export products are also: cars and automobile parts, refined petroleum, agricultural products, textiles and leather products.
Spain, France and Germany are the main trading partners of Portugal.

Portugal Facts | Portuguese Food
Olive oil, onions, garlic and seafood are dominant in the Portuguese cuisine. Fresh fruits and vegetables are plentiful. Pears, melons, apples, plums, grapes and figs are among the most common fruits while nuts and almonds are used in many dishes too.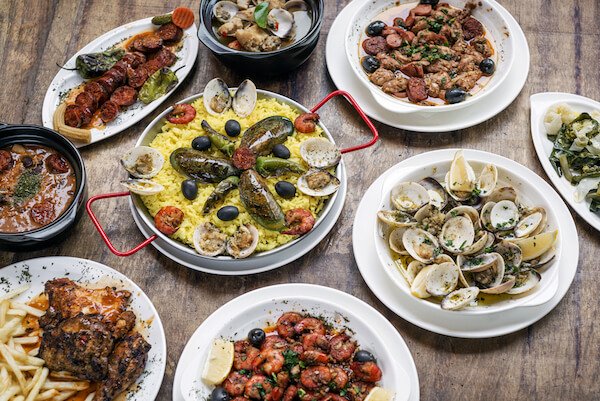 Typical Portuguese dishes
Here are some typical Portuguese dishes:
Bacalhau: codfish is served in a wide variation of dishes. The most popular version is probably the salted cod with boiled potatoes and eggs
Caldo Verde: green soup made with green vegetables such as spinach or kale and potatoes, olive oil, salt and herbs
Cozido à Portuguesa: stew with a mix of boiled meats, sausages and vegetables
Bifana: sandwich made with thin slices of pork meat and spicy piri-piri sauce
Pasteis de nata: also known as Pasteis de Belem, these are delicious egg custard tarts
Bolos de arroz: muffins made with rice flour
Papos de Anjo: this sweet desert is nicknamed 'Angel's Double Chin' as it consists of baked egg yolks soaked and boiled in sweet syrup.
Port wine: a sweet red wine 
Portugal Facts for Kids | Resources
Central Intelligence Agency. "Portugal". World Factbook. Last updated 19 July 2021. Last accessed 27 July 2021
Portugal Official Tourism Info. "Atlantic Islands: Azores and Madeira". Visit Portugal. Last accessed 27 July 2021
Portugal Official Tourism Info. "Street Art in Lisbon". Visit Portugal. Last accessed 27 July 2021
Algarve Portugal Guide. "Silves Portugal Algarve Guide." AlgarveTourist. 25 June 2019. Last accessed 27 July 2021
Ana's Portuguese Cooking. "Papos de Anjo" Portuguese Cooking. 24 July 2017. Last accessed 27 July 2021
"The Children's Visual World Atlas". Fog City Press. Sydney 2004
Images on Portugal Facts for Kids: shutterstock, sxc.hu, wikicommons and own images.
Please continue to share your info and expand this Portugal Facts for Kids section. Your support is much appreciated. Contact us here for any collaborations, additions or corrections.
Enjoy learning more great Portugal Facts soon!


Return from Portugal Facts to KidsWorldTravelGuide Homepage
Competition 2023 closed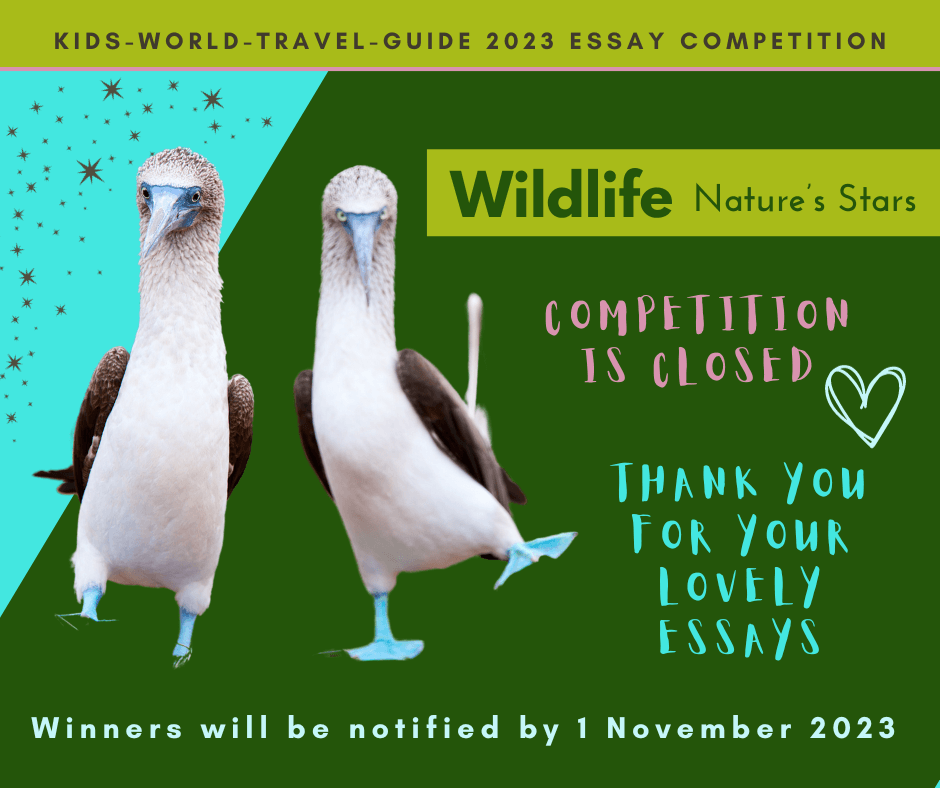 Watch this space
Competition 2024 will be announced in February