Taiwan Facts
Taiwan Facts: Night Market, Taipei, Dragon and Tiger Pagoda
Interesting Facts for Kids
Here are some interesting Taiwan Facts which were chosen and researched by kids especially for kids.
Taiwan Facts for Kids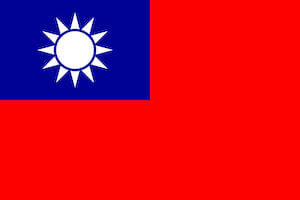 Flag of Taiwan, Republic of China
Population: almost 25 million people live in Taiwan (2023). 
Capital: Taipei with 4.5 million inhabitants 
Name: Republic of China (ROC) 
Languages: Mandarin or Standard Chinese (official language), Hokkien and Hakka are among other most spoken languages
Religion: Main religions are folk religions (42%), Buddhism (21%), Christianity 6% and Islam 1%
Currency: 1 New Taiwan Dollar (yuan) equals 100 cents (fen)
Flag colors: red and blue with white sun on blue sky
National day: 10 October  - in 1912 the Republic of China was formed
National symbols: plum blossom (flower)
National colours: red and blue
National anthem: 'National Anthem of the Republic of China'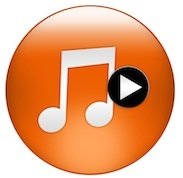 anthem
History: Taiwan was first settled by people from Austronesia, the ancestors of the Taiwanese indigenous people. Han Chinese settled on the island already from the 13th century. In 1542, Portuguese explorers set foot onto the island and called it Formosa. Isla Formosa in Portuguese means 'Beautiful Island'. Later Taiwan was also colonised by the Dutch and Spanish. Taiwan was ruled by Japanese from 1895 until 1945, then the Chinese took over. The Chinese Civil War resulted in Taiwan's split from rule of the mainland. Nationalists claimed that the real Chinese government would sit in Taiwan as the Republic of China. The Republic of China already had been declared in 1912 under Japanese occupation. Since the 1990s Taiwan has a multiparty government but today Taiwan still only maintains official diplomatic relations with 13 out of 193 UN member states. The People's Republic of China does not accept relationship with any country that supports Taiwan and has diplomatic ties thus many countries do not want to burden their relationship with China who considers Taiwan as part of their nation and thus many countries do not recognise Taiwan officially but still will support the independence of Taiwan.
Where is Taiwan? | Taiwan Map
Taiwan is an island located in East Asia about 160 km/ 100 miles off the coast of the mainland of China.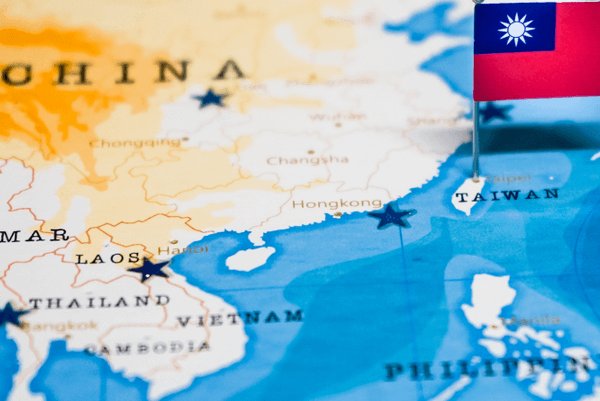 Where is Taiwan?
By China, Taiwan is regarded as one of China's 23 provinces but has its own currency and government and is officially also called "Republic of China". Taiwan is seen as a rebel province by China.
The government of Taiwan, however, understands the country as an independent country.
Taiwan for Kids | Taiwan Geography | Superlatives
Taiwan is an oval shaped island in the East China Sea and the Western Pacific Ocean. The island was formerly referred to as Formosa.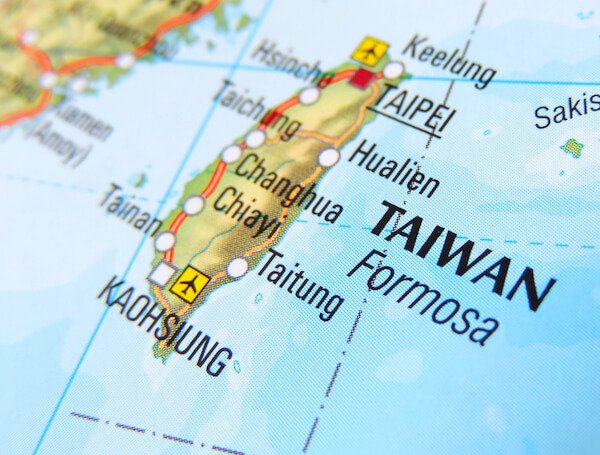 Map of Taiwan
Taiwan is about the same size in land area as the Netherlands or half as big as the US-state of Texas/ USA.

Most people in live in the wester and northern parts of the country, the South and East are only sparsely populated. Taiwan is a mountainous country with the Central Mountain Range running from North to the island's South.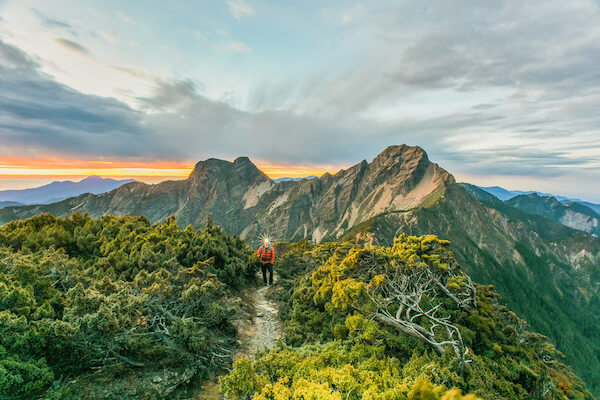 Yushan National Park
Taiwan is among the most densely populated countries in the world.
Yushan Mountain or Jade Mountain is the highest mountain of the island with 3,952 metres/ 12,966 ft
The longest river in Taiwan is the Zhuoshui River with just over 180 km/ 112 miles in length. Most rivers in Taiwan are shorter than 100 km/ 62 miles.
Taipei 101 is one of the tallest buildings in the world. Until 2009 this was the world's tallest skyscraper!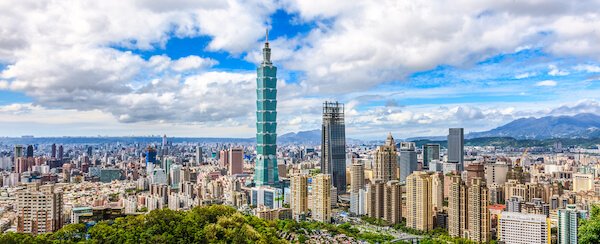 Taipei 101
Taiwan Facts | Landmarks
Attractions for Kids
Taipei is not only the capital city of Taiwan and seat of the government of the Republic of China but also the largest city. The Taipei 101 skyscraper is the main landmark of the country. This tower is one of the tallest towers in the world and dominates the skyline of the city. From 2004 till 2009 this was the tallest building in the world.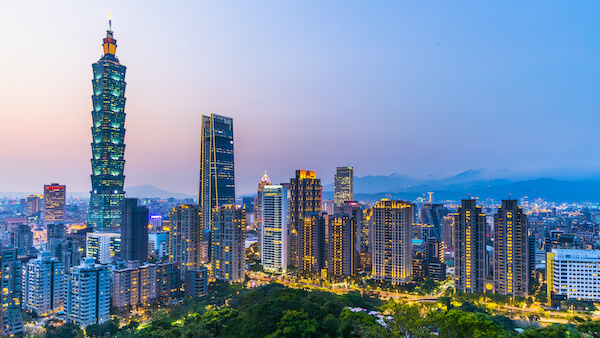 Skyline of Taipei, capital of Taiwan
Another one of the landmarks of Taipei is the Crescent Bridge that has a transparent bottom skywalk over the Tamsui river. Neon lights illuminate the bridge at night.
Crescent Bridge
Shifen Waterfall is easily reached from the capital city and the cascading waterfall is a popular tourist attraction.
Shifen Waterfalls
Taiwan has lovely golden sandy beaches especially in the northern part of the island such as Fulong Beach or Dawulun Beach near Keelung City.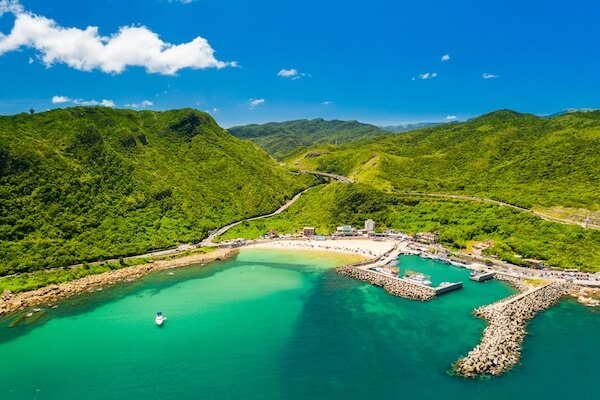 Dawulun Beach
There are many ancient temples and fascinating pagodas to visit in Taiwan such as the Dragon and Tiger Pagodas at the Lotus Pond in Khaosiung.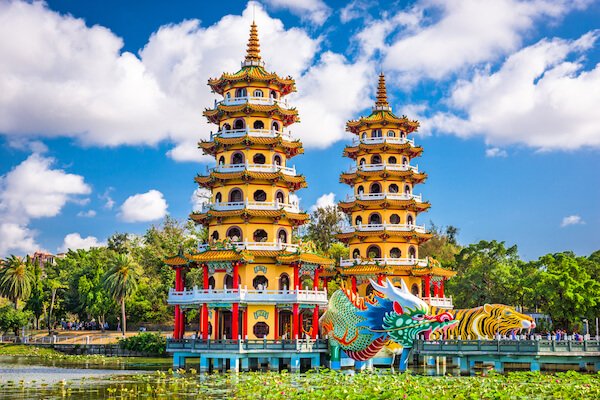 Lotus Pond
Khaosiung is one of the three largest cities in Taiwan. The city is famous for its lovely promenade along the Love River and the popular Taiwan lantern festival. Khaosiung is located in the island's South and spots the largest harbour and main sea port of the country.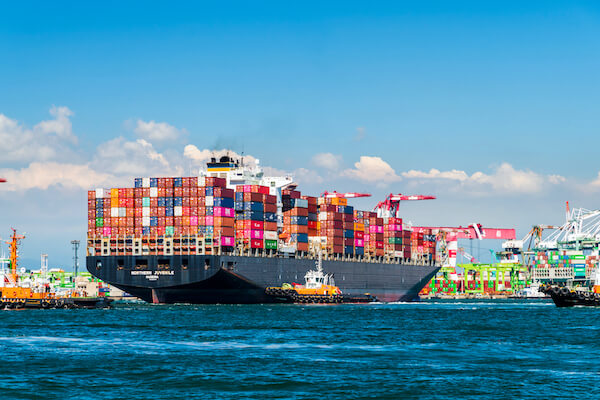 Port of Khaosiung - image by Jack Hong
Taiwan Facts | Taiwanese People
The majority of Taiwanese people today have Han Chinese origins but today most regard themselves as Hoklo people, or ordinary Taiwanese people. Then there are also about 10% Hakka people who mainly settle in the cities and about 10% consider themselves as 'Mainland Chinese'.
There are still small ethnic groups of Indigenous Taiwanese people. The biggest indigenous group are the Amis people who live in eastern Taiwan around Hualien. Some of them still don the unique facial tattoos and hand tattoos.
Tea Plantations in the Alishan mountains
Taiwan is known for its high mountain tea and many famous tea plantations are located in the central and south western regions. The area around Alishan is a popular tourist destination.
The Taiwanese practise a variety of religions and the Freedom of Religion is part of the constitution of the Republic of China. Most Taiwanese are Buddhists or Taoists and share Confucian beliefs and philosophy.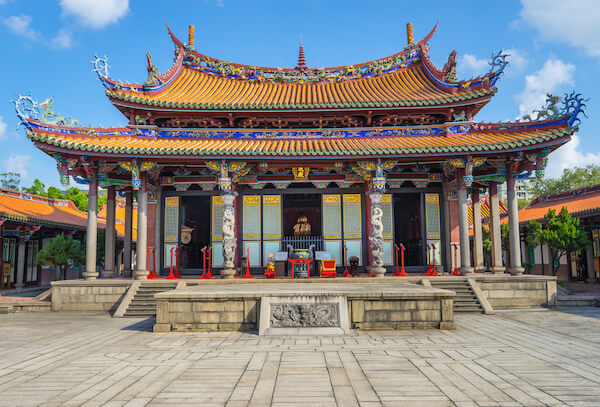 Confucius Temple in Taipei
One of the most famous Confucius quotes is: "It does not matter how slowly you go so long as you do not stop." 
Baseball is considered Taiwan's national sport. Basketball and Tennis are very popular in the country too.

Lunar New Year
Chinese New Year, also called the Lunar New Year, is the biggest celebration on the Chinese lunar calendar. This lunar calendar starts at the end of January/early February each year. 

The Taiwan Lantern Festival takes place every year with fireworks and lantern spectacle in Kaohsiung and Love River Bay.
Lantern Festival in Khaosiung - Love River Bay
Every year another animal sign symbolises the strength and the weaknesses of the one's born in this zodiac.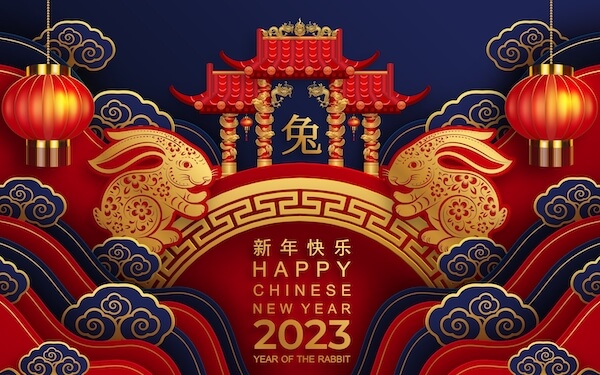 There are 12 zodiac/animal signs and thus every 12 years the animals signs start over again. 
2023 is the Year of the Rabbit. Read more here.
Which zodiac sign are you? Read more about the Chinese New Year celebrations here.
Taiwan Facts | Taiwanese Language
Mandarin Chinese is the official language in the Republic of China. Taiwanese is similar to Hokkien spoken in mainland China. However, other languages are spoken such as Hakka or Formosan languages.
The Taiwanese writing uses the same characters as the Standard Chinese Writing which is done from top to bottom in little symbols or signs, called 'characters'.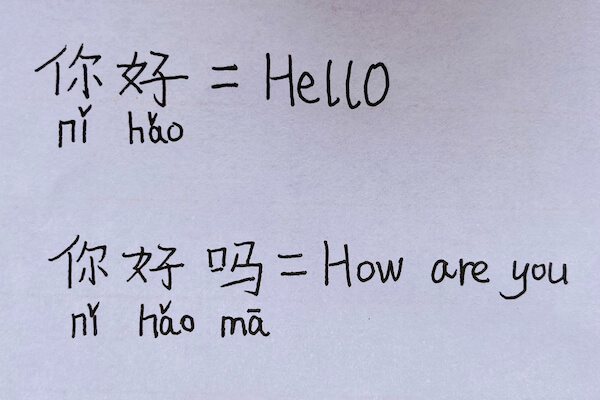 How to say Hello in Mandarin language
Some Chinese words that are always good to know:

Ni hao! means Hello!
Ni hao ma means How are you
Xie Xie means Thank You
Gong Xi Fa Cai means Happy Chinese New Year
Taiwan Facts | Taiwanese Food
The traditional diet in China contains low amounts of protein such as meats or dairy products. Many Chinese dishes are vegetable and soya based. Chinese often eat/drink soup for breakfast and rice based dishes are eaten throughout the day.
Soy, vegetable and rice products are the most common ingrediences in Chinese dishes. Chinese mainly eat with chopsticks and drink their soups instead of eating them with a spoon as we do. Here is some typical Chinese food: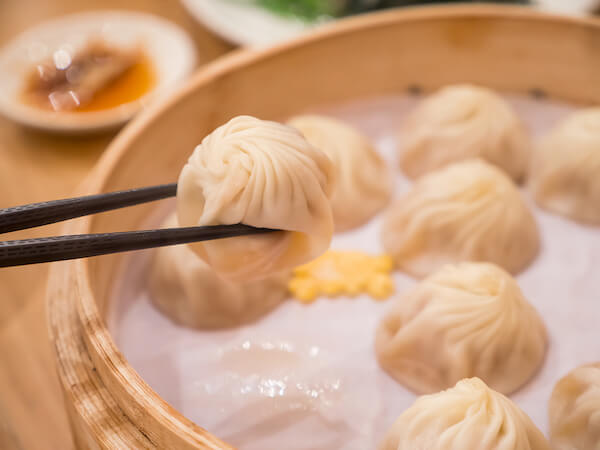 Xiao Long Bao
Xiao Long Bao: steamed dumplings filled with pork meat
Moon shrimp cake: pastry filled with shrimp and garlic, usually served with spicy chilli sauce
Lu Rou Fan: braised pork and rice made with braised and cubed pork belly and often served with hard boiled egg and some green vegetables
Lu Rou Fan
Ding Dong Tea: the famous Taiwanese region in the Ding Dong mountains produces special honey flavoured Oolong tea.
Bubble Tea: Black tea with milk and tapioca pearls
Coffin Bread: Thick slice of bread similar to a French toast that is cut and filled with a variety of savoury fillings such as chicken curry or beef stew
Pineapple cakes: little shortcrust pastry bites with pineapple
Read more about Chinese Food on our special page here: Food in China
Taiwan Facts | Taiwan Animals
The island is home to many mammals, however, most are quite small in size such as monkeys and squirrels. The local sika deer and some antelopes are among the bigger mammals.
Sika deer
The Formosan black bears are the biggest mammals but these are very rare and a threatened species, they only can be found in remote mountainous areas above 1,000 m/ 3,300 ft.
Popular Pages
Taiwan Facts | Resources
Feel free to contact us if you or your school would like to join in our schools project. Looking forward to hearing from you!
Picture credits: own or shutterstock.com


Return from Taiwan Facts to Kids-World-Travel-Guide Homepage
Enter our competition NOW