Belgium Facts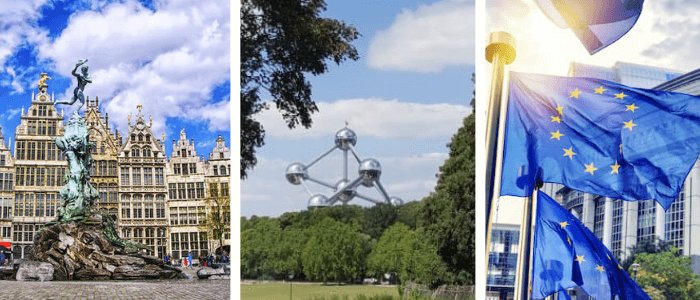 Antwerp - Atomium - EU Parliament
Facts about Belgium for Kids
Here are some interesting Belgium Facts which were chosen and researched by kids especially for kids.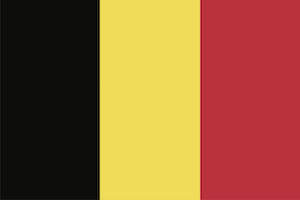 Population: 11.8 million people live in the country (2022)
Capital: Brussels, with 2.1 million inhabitants
Name: Kingdom of Belgium or Belgium, in short: Belgique (French), Belgie (Dutch), Belgien (German)
Motto: Unity gives power
Government: Democracy
Language: Dutch, French and German
Religion: Christians 52% (mostly Roman Catholics), Muslim 5%
Currency: 1 Euro = 100 cents, until 2002 Belgian Franc
National Day: 21 July 
History: The Belgae were a confederation of tribes settling in the region from at least 300 BCE. Belgium was part of Gaul and occupied by the Romans. In the 14th century, Flanders was one of the richest centres in Europe. Belgium gained independence from the Netherlands in 1830. Belgium was occupied by Germany in 1914 and again between 1940 and 1944 until Belgium was liberated by the Allied Forces.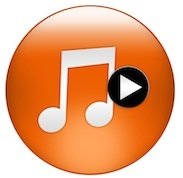 Listen to the anthem
National Symbols: golden rampant lion
National Flag: red, black and yellow
Anthem: 'La Brabançonne' (The Song of Brabant)
Belgium Map | Belgium Geography
Belgium Facts: Belgium is a small country in Western Europe and borders the Atlantic Ocean's North Sea. The capital city of Belgium is Brussels.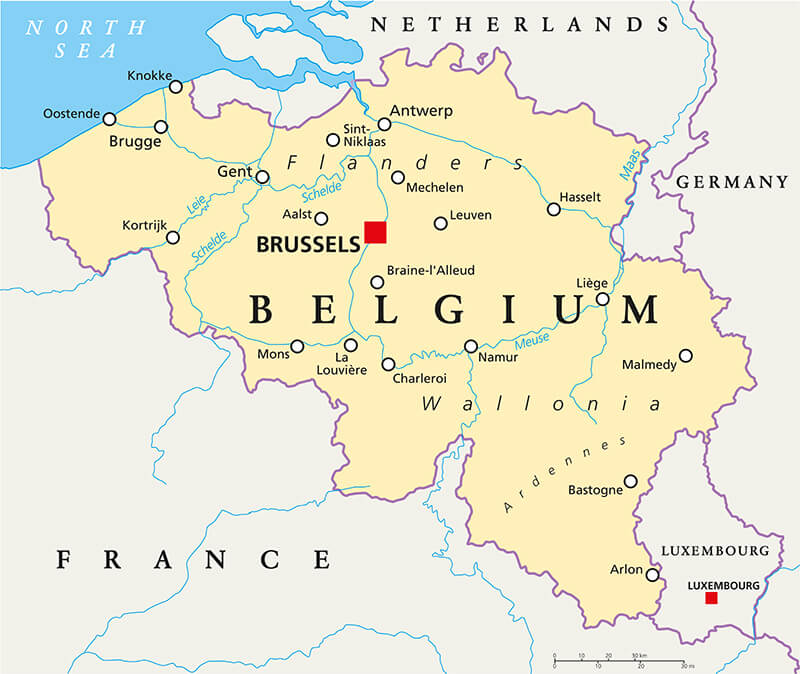 Map of Belgium
Belgium shares land borders with France, Germany, Luxembourg and the Netherlands. The longest border is shared with France.
Brussels is not only the capital city of Belgium, but with 2 million inhabitants also the most populous city in the country. Antwerp in northern Belgium is the second largest city but only with half the population of Brussels. Other big cities in Brussels are Ghent, Charleroi and Liège.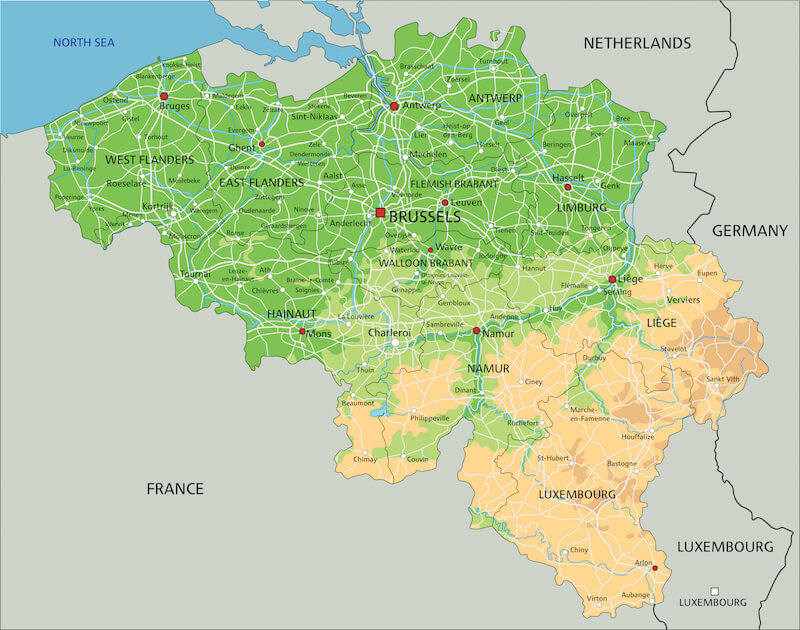 Most people in Belgium live in the Northern and Western parts of the country. Most of Belgium is covered by rolling hills and coastal plains. The most sparsely populated areas are found in the Southeast where there is also the forest of the Ardennes with rocky and rugged uplands. 
Belgium is divided in three regions: Flanders, Wallonia and Brussels with the Capital Region.
In geographical terms Belgium is divided into the coastal plains of Flanders, the central plateau and the Ardennes highlands which are in Wallonia.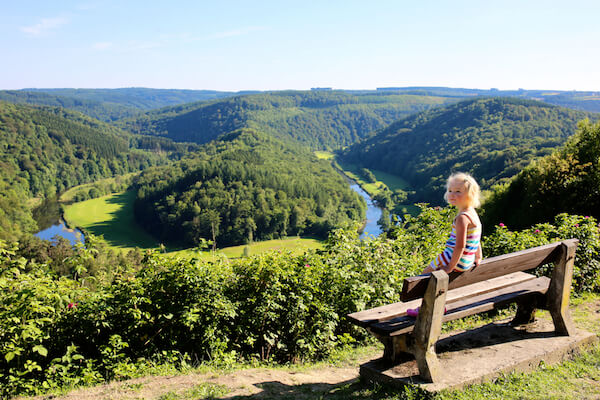 Panoramic views in the Ardennes
Here are some more Belgium facts and geography superlatives: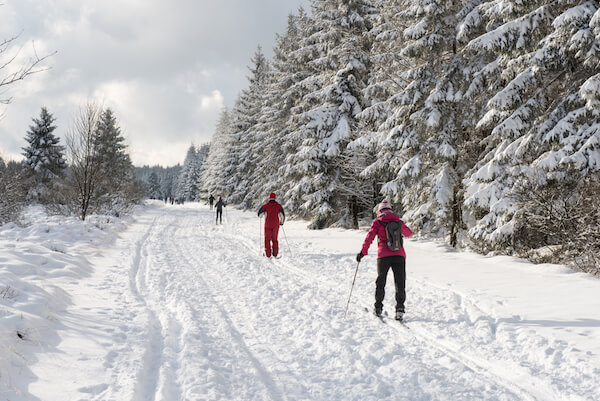 Cross-country skiing in the High Fens National Park in Belgium - image by Thomas Dekiere
The longest river in Belgium is the Scheldt (in French: Escaut, in Dutch: Schelde). The Scheldt river runs through the country over 200 km/ 124 miles.
The Eau d'heure lake district in Wallonia is the largest lake area in Belgium and includes five artificial lakes which are used for watersports and there is also a fun waterpark.
Belgium is roughly the same size as the state of Maryland in the USA - or about the same size as Lesotho.
Belgium Facts
Tourist Attractions in Belgium
Brussels, the capital city, has many attractions and landmarks. Among these are the main landmark called 'Atomium' (shown on the image at the top of the page), the Royal Palace, the EU parliament buildings and Grand Place, also called Grote Markt. And dont' miss to visit the Comic Art Museum which is one of the most popular museums in Belgium.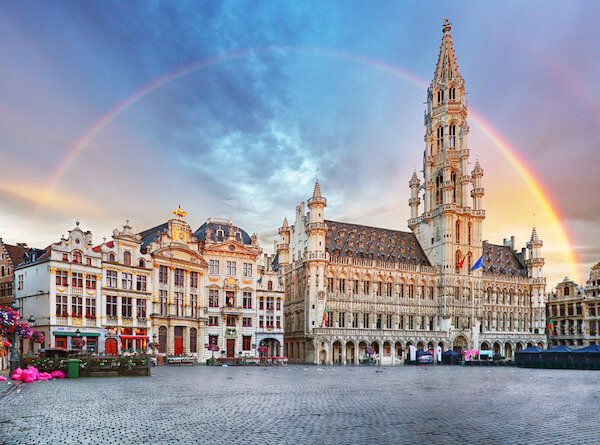 Grand Place in Brussels
Ghent is a picturesque and known for its medieval buildings and the castle. Ghent is the third largest city of the country. The belfry of Ghent is the tallest bell tower in Belgium.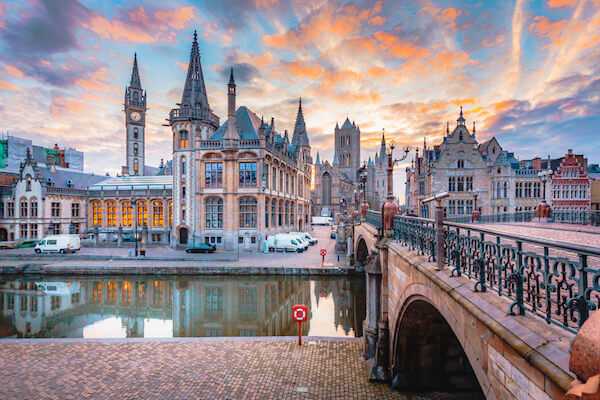 Ghent
Bruges in western Belgium has many canals. One of the canals lead out of town to the port of Zeebrugge, which is Belgium's main port. Zeebrugge is also the place of one of the largest fish markets in Europe. Bruges has many chocolateries, little chocolate factories and shops, so don't miss to stock up on delicious treats to bring home.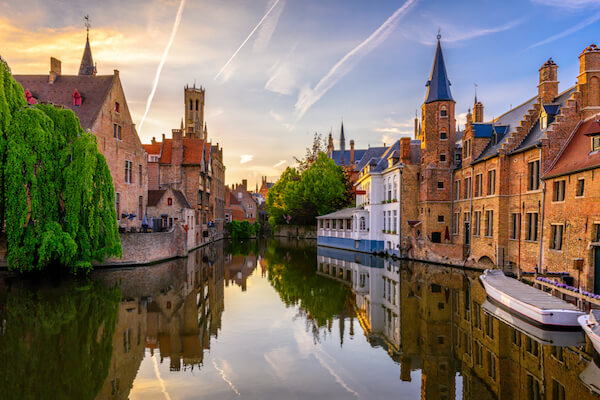 Bruges/Brügge
Antwerp is the second largest city in Belgium and best known for its Flemish Renaissance architecture and its diamond district. Here you can visit Rubens House and marvel at the buildings at the historic city center.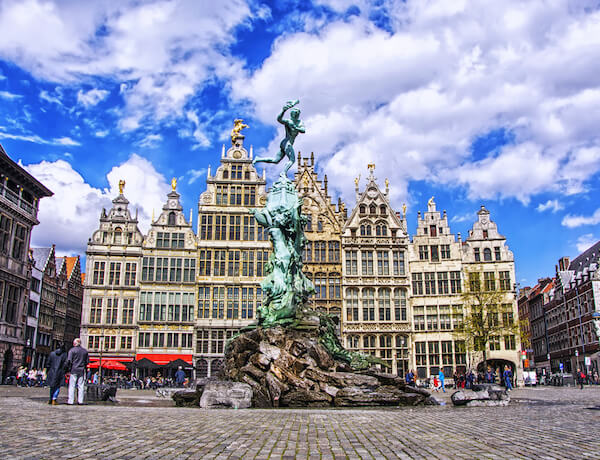 Antwerp
Belgium Facts | Belgium Languages
Belgium has three official languages: French, Dutch and German. French is spoken mainly in Wallonia in southern Belgium while people in northern Belgium speak predominantly Dutch. Dutch is spoken by about 60% of the population as first language. Only a small minority of people in eastern Belgium speak German as first language.
Brussels is a bilingual city and in many touristy places people speak English as well as French and Dutch or German. English is the second foreign language in many schools.
The Belgian Dutch is slightly different to the Netherlands Dutch and referred to as Flemish, while the Belgian French is today similar to standard French. The Belgian French Walloon is spoken only by some people.
Belgium Facts
Famous Belgian People
Belgium has a king and a royal family. King Philippe and Queen Mathilde have four children.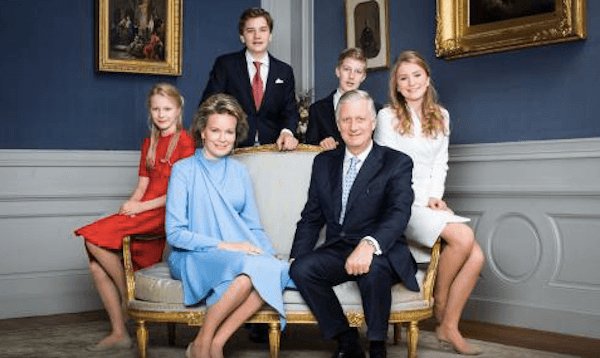 Belgium's Royal Family
King's Day in Belgium is celebrated every year on 15 November.
Among the most famous Belgians are:
Gerardus Mercator

(1512-1594)

: 

the geographer is famous for his world map referred to as '

Mercator projection'
Peter Paul Rubens

(1577-1640): painter and most well known Flemish artist

René Magritte

(1898-1967): surrealist painter

Jacques Brel

(1929-1978): singer and songwriter who is known for his French songs

Hergé (1907-1983): His real name was Georges Prosper Remi: cartoonist and creator of the story " Adventures of Tintin' and his dog Snowy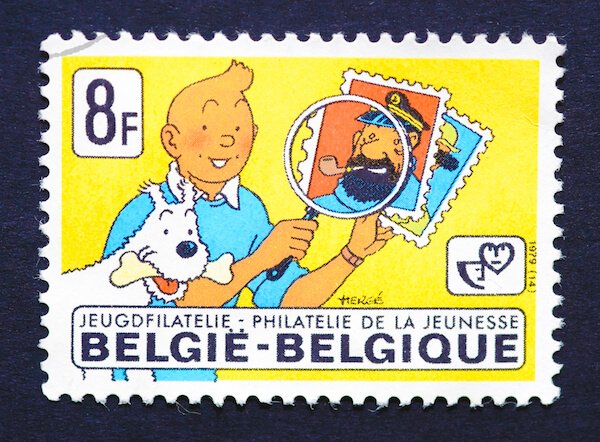 Tintin with his dog Snowy and Captain Haddock
Belgians love sports and many are active players of soccer, hockey or basketball. Cycling, running and swimming are also popular pastimes.
Belgium Economy
Belgium is one of the co-founders of the European Union and the headquarters of the European Union Commission are based in Brussels. Read more about the EU on our EU Facts page here.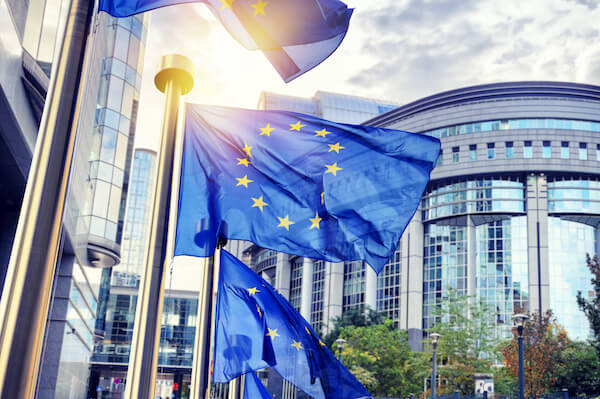 EU flags in Brussels
Belgium's main trading partners are France, Germany, the Netherlands, the UK and the USA.
The main export products of Belgium are chemicals, machinery and finished diamonds.
Antwerp is the centre of the world diamond trade
Did you know that Antwerp is the 'diamond capital of the world'? Belgium is the world's biggest importer of rough diamonds. About 84% of the world's most precious gems are cut and polished in Antwerp diamond factories. Over 1,200 diamond cutters work in Antwerp.

Belgium Facts | Belgian Food
The Belgian cuisine is famous for waffles, chocolate pralines and beer as well as moules frites, which means mussels with french fries.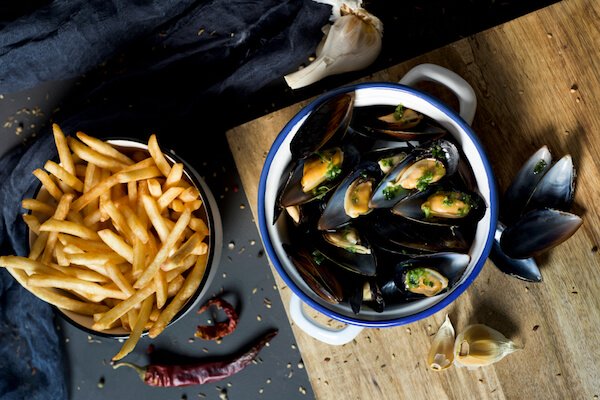 Moules Frites - Mussels with Fries
Here some typical Belgian food:
Frites or Frietjes: the Belgian fried potato sticks are slightly thicker and crunchier than French fries and usually served with mayonnaise.
Crevettes/Garnalen: tiny grey shrimps from the Atlantic are popular snacks along the coast
Carbonnade a la Flamande/Stoofvlees: Flemish-style beef stew is cooked with beer and served with potato fries or mashed potatoes.
Gaufres/Wafels: Belgian waffles are less doughy and more crispy and are usually eaten topped with cream, chocolate or fresh fruits
Chocolates: Belgian chocolate is a treat, it comes in many forms. In Belgium chocolate pralines must consist of minimum 35% of cocoa. In Antwerp you can visit the world's largest chocolate museum. Read more here.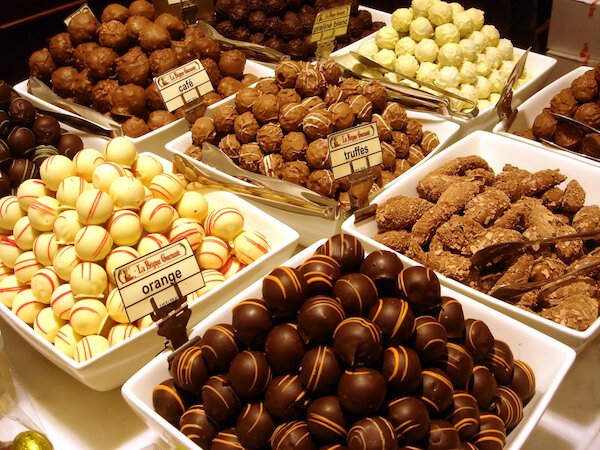 Belgium is also known for the many varieties of beer. The world's largest brewery is Belgian company Anheuser-Busch. This beer- and soft drinks-company is based in Leuven near Brussels.
Belgium Facts | Resources
Central Intelligence Agency. "Belgium." WorldFactBook. Last updated 28 October 2022. Last accessed 4 November 2022
Classic FM. "What are the Lyrics to the national anthem of Belgium, the Brabançonne?" ClassicFM. 

18 June 2018. 

Last accessed 4 November 2022
The Belgian Monarchy. "The King, the Queen and their family." Monarchie. Last accessed 4 November 2022
Related Pages
Competition Winners 2022
Picture Credits on Belgium Facts: All Pictures, own and if not otherwise mentioned from sxc.hu and shutterstock.com
We hope you enjoyed reading our Belgium Facts. Please bookmark this page and spread the word. We will add more information in the near future.
Back from Belgium Facts to Kids-World-Travel-Guide
Competition 2023 closed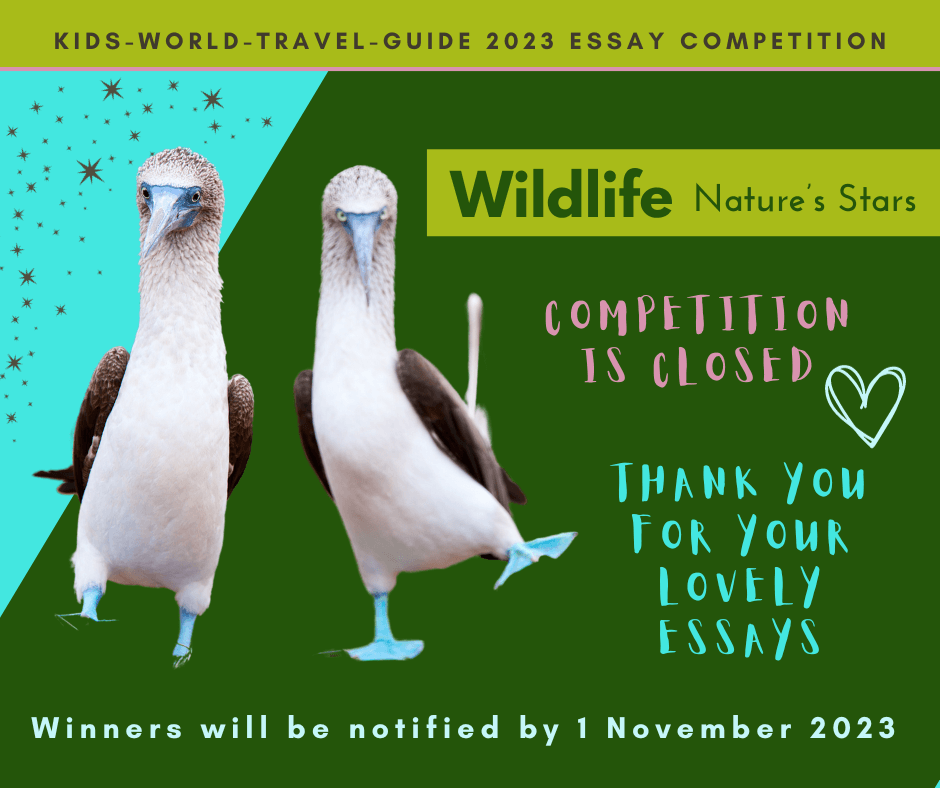 Watch this space
Competition 2024 will be announced in February