Jamaica Facts
Interesting Facts about Jamaica for Kids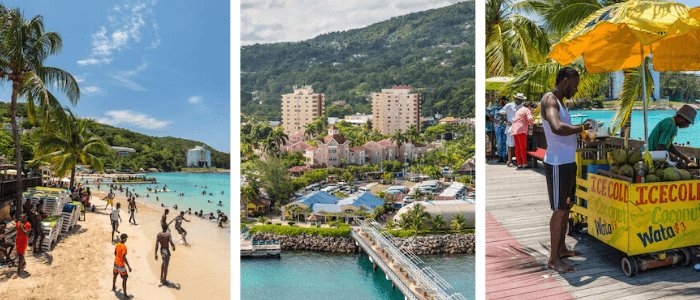 Jamaica - Ocho Rios
Here are some interesting Jamaica Facts which were chosen and researched by kids especially for kids.
Jamaica for Kids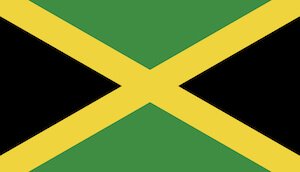 Flag of Jamaica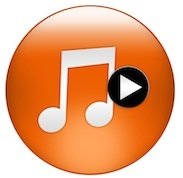 Anthem
Currency: 1 Jamaican dollar = 100 cents
National Symbols: green-and-black streamertail (national bird) Guaiacum (national flower), green, yellow and black (national colours)
National Anthem: 

"Jamaica, Land We Love"

National Day: 6 August (Independence Day)
History: Jamaica's first people are the Taíno and Arawak people. The Spanish colonised the country after Christopher Columbus arrived on the island in 1494. Jamaica belonged to Spain until 1655 when the British conquered Jamaica. The British established many plantations for sugar, cocoa and coffee in the 17th century. Slavery was abolished in Jamaica in 1838. On 6 August 1962, Jamaica gained full independence from the UK.
Jamaica Facts | Geography
Where is Jamaica?
Jamaica is an island in the Caribbean Sea. The island of Jamaica is located south of Cuba and belongs to the North American continent.
Jamaica's capital city is called Kingston. This city is located in the southeast of the island.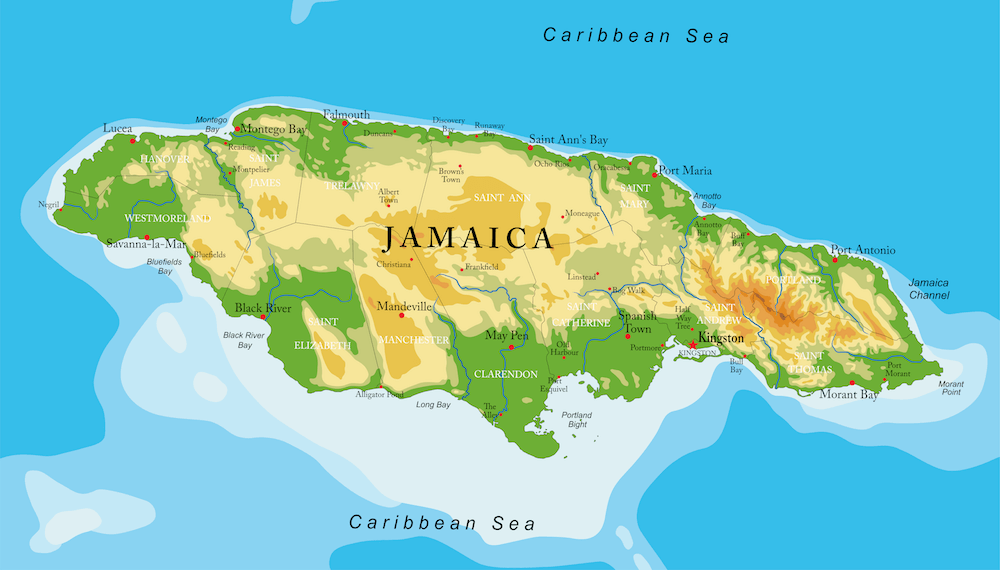 Map of Jamaica
The island of Jamaica is dominated by mountains with only a narrow band of coastal plains.
Jamaica is slightly smaller than the state of Connecticut/USA or slightly smaller than Qatar or only about the third of the land area of Belgium.
A flight from London/UK to Kingston/Jamaica takes roughly 10 hours while from Miami/USA a flight takes only 1.5 hours. 
Jamaica Facts | Climate
Jamaica has a tropical climate. The weather along the coastline is hot and humid, while the higher mountainsides experience more temperate temperatures.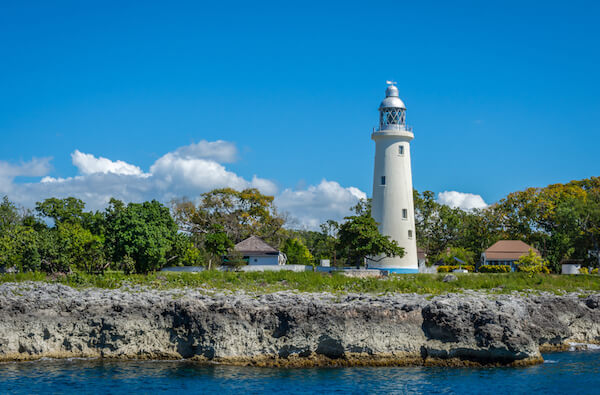 Negril Lighthouse is one of Jamaica's landmarks
The island is inside the Atlantic Ocean's hurricane belt. Hurricane season usually lasts from June to November. 
In 2019, Hurricane Matthew passed Jamaica and caused widespread flooding. Luckily, hurricanes seldom directly hit Jamaica as did Hurricane Gilbert in 1988.
Jamaica Facts
Jamaica Geo Superlatives
The name Jamaica comes from the native Taíno word "haymaca" meaning "Land of Wood and Water" or  "Land of Springs".
Jamaica is the third most populous Anglophone country in the Americas. Anglophone means that the population speaks English as the first language.
Among the largest towns in Jamaica are Kingston, New Kingston, Spanish Town and Montego Bay. Port Antonio, Ocho Rios and Negril are among the most popular tourist places.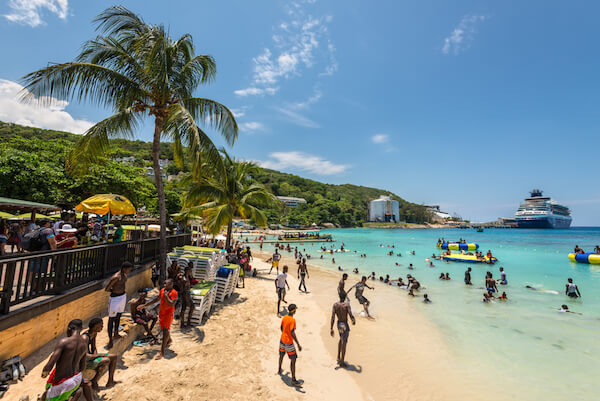 Ocho Rios
Jamaica is the third largest island in the Caribbean - after Cuba and Hispaniola (Haiti and the Dominican Republic).
Dunn's River Falls are among the most famous landmarks of Jamaica.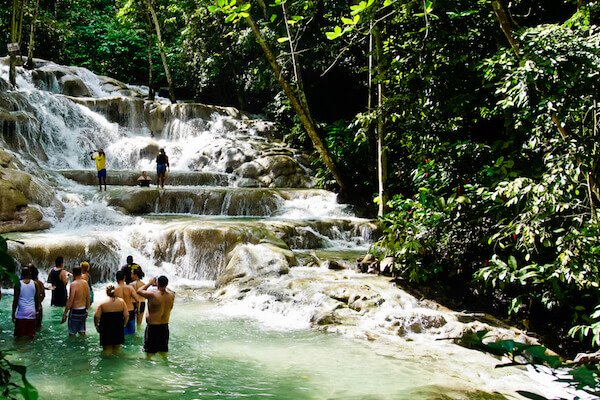 Dunn's River Falls
The longest river in Jamaica is Rio Minho with 92 km/ 57 miles.

The longest mountain range in Jamaica are the Blue Mountains. The highest peak is the Blue Mountain Peak at 2,256 m/ 7,402 ft. The Blue Mountains and the John Crown mountains are currently UNESCO's only World Heritage Site in Jamaica.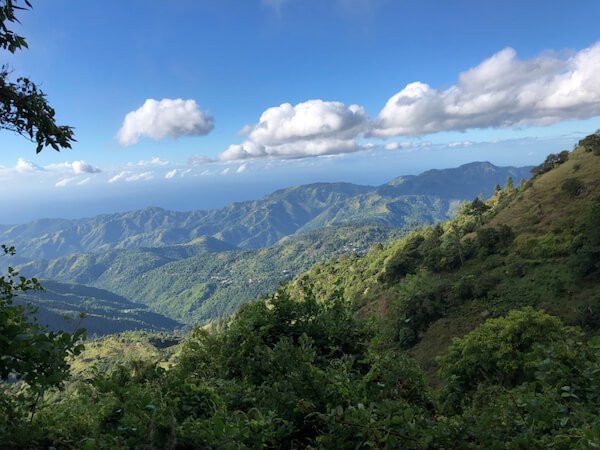 Blue Mountain in Jamaica
Kingston is not only the country's capital city and largest city, but also houses the country's main container port. Discovery Bay is another important seaport.
Jamaica is known for Jamaican Blue mountain coffee, sugar plantations and Jamaican rum made from the island's sugarcane, famous reggae music and amazing beaches such as Doctor's Cave beach in Montego Bay (see below).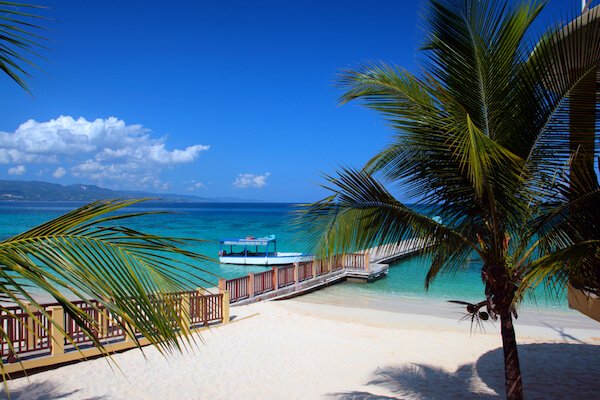 Doctors Cave Beach in Montego Bay
Jamaica Facts | People
Jamaica is home to about 2.8 million people. More than half of all Jamaicans (56%) live in the capital city and other urban areas.
About 43% of the population is under 24 years old and about 30% of the youth age 15-24 years are unemployed.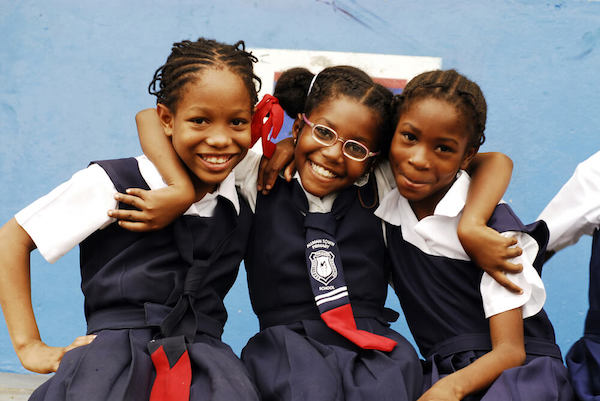 Jamaican girls in school uniform
The indigenous people of Jamaica are the Taíno or Yamaye people which are descendants of the Arawak people who originally came from South America and settled in the Caribbean.

Most of the Jamaican people can trace their descents back to the African continent, mainly Ghana and Nigeria.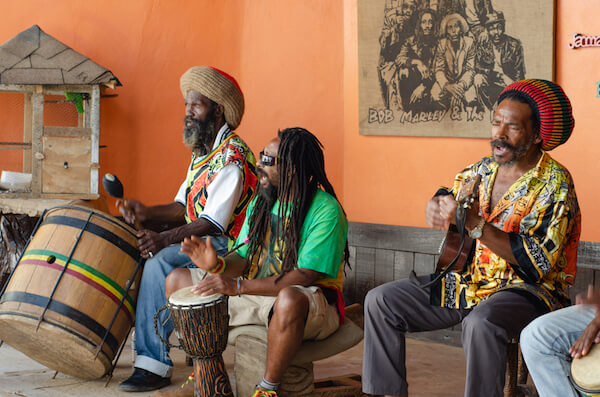 Reggae musicians in Jamaica - image by Lost Mountain Studio
Most people in Jamaica are Christians. The Rastafarian faith originates from Jamaica and is a movement since the 1930s. The Rastafarian movement is rooted in Christianity and focuses on the African origins.
Reggae is a popular musical genre originating from Jamaica in the 1960s. Bob Marley (1945-1981), who was also a Rastafarian, is considered the pioneer of Reggae music.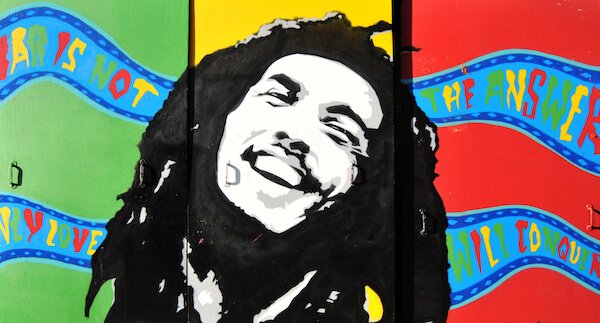 Bob Marley
Another famous Jamaican is sprinter Usain Bolt (born 1986), Olympic gold medalist and world record holder in 100m and 200m sprint.
Olympian Shelly-Ann Fraser-Pryce (born also 1986) is one of the most revered and influential Jamaican women.
One of the national heroes is Samuel Sharpe, leader of the slave rebellion in 1831 that led to the abolition of slavery. Nanny of the Maroons was another famous fighter and is another one of the famous Jamaican national heroes. Read more here.
The official language in Jamaica is English but Jamaicans speak a special English-based creole language, Jamaican creole. Almost all people are bilingual and fluent in English and Jamaican creole.
Jamaica Facts | Jamaica Economy
In the 17th and 18th century, Jamaica was among the largest sugar producers in the world.
Today Jamaica is still among the leading producers of bauxite and alumina. These natural resources are used for the production of aluminium metal.
The main trading partner of Jamaica is the USA.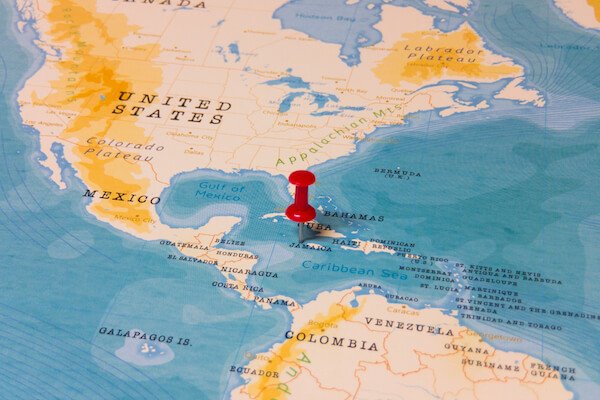 Kingston/Jamaica is located in the Caribbean - 577 km/ 929 mi distance from Miami/USA
The Netherlands and Canada are also important export partners.
The main export products are natural resources such as  alumina and bauxite. Coffee, sugar and yams are major  export goods as well.
The currency of Jamaica is called the Jamaican dollar and the largest value of a banknote is 2,000 dollar.
Jamaica belongs to the British Commonwealth states, thus King Charles III of the UK is also the head of state of Jamaica. For 2024 a referendum is planned to be held  to decide if Jamaica will stay on in the Commonwealth or will cut ties with the British monarchy.
Jamaica Facts | Jamaica Food
Cassavas, bananas, coconuts, plantains, fruits and vegetables are the staple diet of the Jamaicans. Chicken, pork and beef as well as fish and seafood are also common and part of many popular dishes.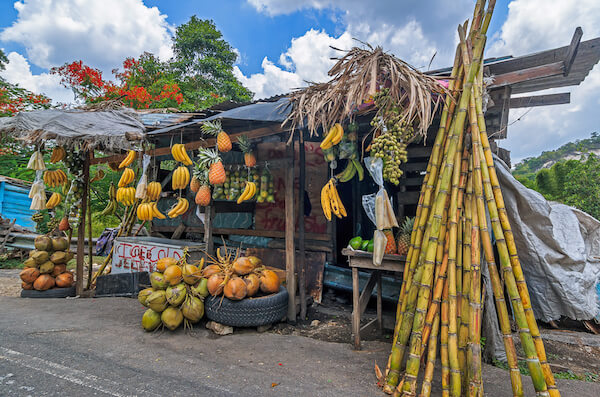 Fruit seller in Jamaica
Typical Jamaican food and drinks include:

Ackee and saltfish: This fish or seafood dish is made with salted fish or seafood. Most often this dish is prepared with cod fish. This dish is made with the yellow ackee fruit and sautéed vegetables such as peppers and tomatoes, as well as various spices and herbs.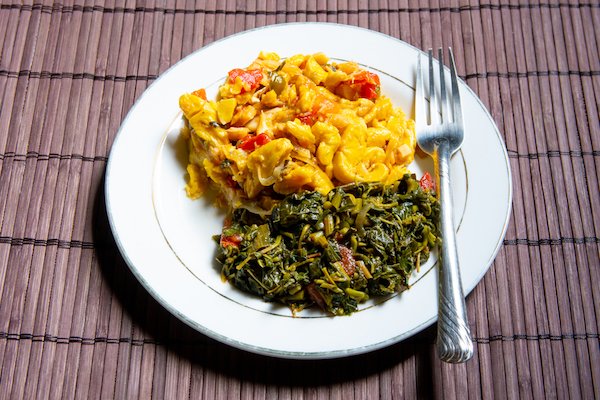 'Ackee and saltfish' and callaloo
Callaloo: side dish made with sautéed leafy green vegetables such as amaranth or taro or water spinach
Jerk chicken: made with chicken, pork or beef meat. Jerk is made with special spices such as garlic, ginger, cinnamon, cloves and pepper. 
Run dun: 'run down' is a fish stew made with onion, tomatoes, peppers and served most often with green bananas
Bammy: deep fried slices of cassava, that have been dipped in coconut milk. Most often served with callaloo.
Banana bread: sweet treat made with nutmeg, cinnamon and ginger and of course, ripe bananas
Toto: small coconut cake, typical Jamaican dessert
Jamaica Facts | Animals
Jamaica's national bird is the red-billed streamertail, a hummingbird.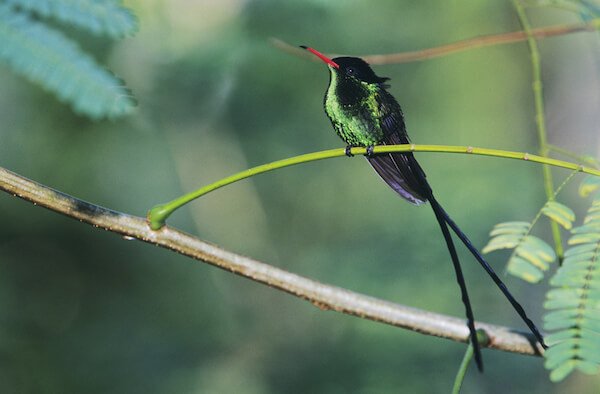 Red billed streamer bird - Jamaican national bird
Wild boar and the small mongoose are also common animal species in Jamaica.
Jamaica is also home to the Amazonian giant centipede, the world's largest centipede. 
The largest butterfly species in the Western hemisphere is at home in Jamaica. They are called the Swallowbird butterflies. The papilio homerus is named in honour of the Greek poet Homer. The female butterflies are larger than males. Their wingspan reaches up to 15 cm/ 6 inches.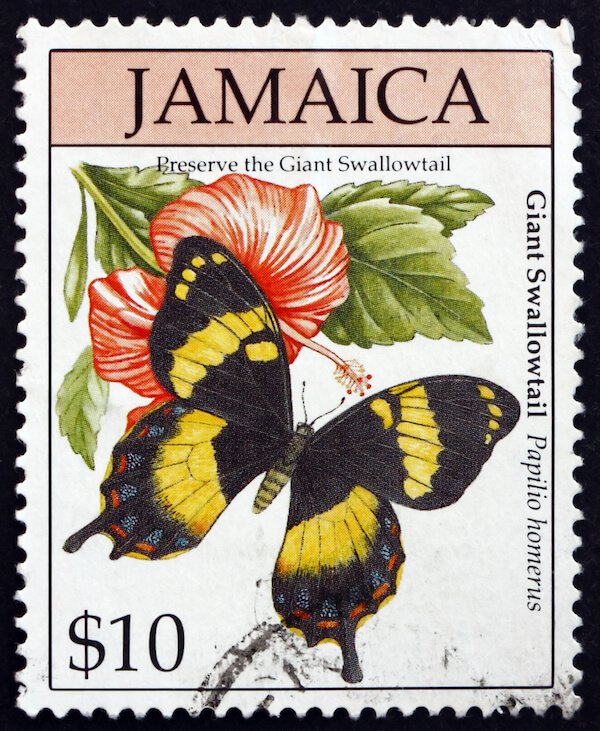 Amongst the least popular and dangerous animals in Jamaica are the fire corals, sand flees, forty legs (spiders), sea urchins and scorpion fish with spikes that can inflict nasty wounds. 
Enter our competition NOW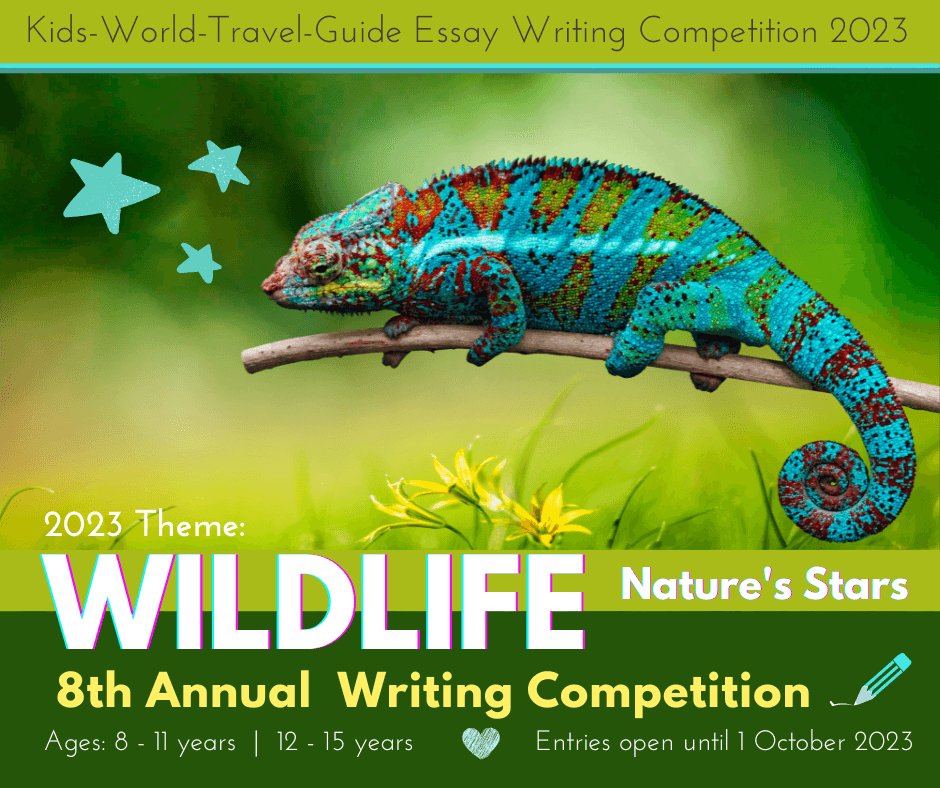 Popular Pages
Useful Resources for Jamaica Facts
Central Intelligence Agency. "Jamaica." World Fact Book. Last updated 29 August 2023. Last accessed 1 September 2023
Jamaica Information Service. "Nanny of the Maroons." JIS. Last accessed 1 September 2023
Dennis Lee. "12 Dangerous Animals in Jamaica." Jamaicans. Last accessed 1 September 2023
Kylie Morrow. "44 Irresistible Foods & Drinks You Must Try When In Jamaica." Beaches.com. 18 March 2020. Last accessed 1 September 2023
Visit Jamaica. "Animals and Wildlife." Visit Jamaica. Last accessed 1 September 2023 
Images on Jamaica facts page: shutterstock.com and own images; header images by byvalet/shutterstock.com; Musicians by Lost Mountain Studio/shutterstock.com
Return from Jamaica Facts to Kids World Travel Guide Homepage