Useful Travel Links
Here we will share links with some great and fun family travel tips and children info sites. These will be very useful when planning your next trip or family travels. Here are websites that will help you when looking for that special travel information and insider tips: 
Great Family Travel Sites worldwide
Africa
Read about Cape Town's best attraction for kids, fun things to do, great places to travel to when in South Africa, wildlife pictures and lots of tips for safe traveling with your family in our ExpatCapeTown Guide. 

North America
| | |
| --- | --- |
| | Explore the American East Coast with your family and find here the best children's attractions in Boston/Massachussetts |
You'll find loads of information on great kids activities when visiting Boston's historic sites. You will also find out more about great Boston neighborhoods, popular attractions, restaurants, and other fun things to do in Boston Discovery Guide. 

| | |
| --- | --- |
| | Find lots of fun kids activities and holiday camps all over the USA, with special focus on the Bay Area - San Francisco California on ActivityHero.com |
This site boasts loads of exciting after-school programmes, enriching workshops and fun holiday camps with listings and reviews.
Asia
| | |
| --- | --- |
| | Travelling to Beijing/China with Kids, make sure to bookmark this site! Well laid-out website with amazing facts, insights and tips. |
Top picks for China's family-friendly destinations: kids will be busy climbing watchtowers, flying kites, riding dragon boats, tobogganing down the Great Wall, learning about Chinese dragons and more at China Family Adventure Travel. 

General travel tips
| | |
| --- | --- |
| | What to pack when you are going on holidays will depend on your destination and your style of travel. Check out this fabulous packing list here. |
Packing your suitcase can be a breeze! Remembering what still must be organised and what you already have packed for your dream holiday is easy when you are prepared. So download this checklist and look forward to a worry-free holiday!
Now it's up to You:
Link to Us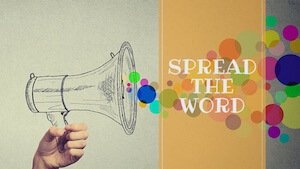 To connect to our Travel Guide for Children simply copy and paste the code below:

<a href="https://www.kids-world-travel-guide.com/index.html">Kids World Travel Guide.com - See the World Through Children's Eyes</a> 
This is how it will look like:
Kids World Travel Guide.com - See the World Through Children's Eyes.
Please also add this description text:
'The first online Kids World Travel Guide written by Children for Children. With loads of useful country facts, attractions for kids and fun facts about our planet. See the world through children's eyes.'
Please note: We only accept reciprocal links on this page. Only link requests to travel related sites and travel guides will be accepted. To enquire about a reciprocal link, please contact us.
Return to Kids World Travel Guide Homepage

Enter our competition NOW