Only Hope
Essay Writing Competition 2021
Category: 8 - 11 years
- Winner -
Winner is "Only Hope" written by Yunwoo Kwak.
Only Hope
Hi, I am Yunwoo Kwak and I would like to tell you about my only hope.
When I was born, my airway and lungs were not very strong. So, I easily picked up cold and other respiratory diseases from others. Still, during the school holidays, my family went on a trip from time to time to wander around a wide variety of different places and people.
We went to Italy to fully experience the trace of the Roman Empire, to Ras al Khaimah to come across the wild desert life, to Maldives to sink into turquoise sea, and to Japan to meet my favourite cartoon characters.
However, most unluckily for me, I got infected by flu when I was seven years old. That flu stayed for long and it worsened into pneumonia, which made me admitted to hospital over two months. Since the attack of that severe pneumonia, I have been wearing masks wherever I go while no one else does. I have participated only once in Sports day event which has been held every year at school, and even on that day, I got high fever after the event and became absent from school for three days. I was also not able to go on school trips to museum, zoo, theatre, and so on.
I was tremendously depressed that I was not allowed to enjoy these fun events with my friends. Besides, travelling seemed impossible for me anymore as I always needed to stay not tired. My family stopped going any journey worrying about me becoming ill and getting pneumonia again. I felt so sad as I missed our family trip.
However, as Covid 19 pandemic has begun, most people on the earth are wearing masks like me and I am not the odd one. Furthermore, people wash their hands very often in order to maintain their hygiene. Likewise, everybody is now being extra careful not to spread viruses to others and to stay safe and healthy together.
Thanks to these collective efforts, I am getting less sick or infected from others these days. My health condition has been significantly improved already. I also heard that there are less people who have a cold or other viral diseases as well.
Finally, I am hoping for the day that Covid 19 pandemic ends and I become able to take a trip around the world again. I would like to visit many places such as Barcelona, to see Gaudi's work or art, Paris, to try delectable cuisine, and Hokkaido, to explore Ninja village, etc.
I dream of the day when everyone becomes healthier and able to gleefully travel the world with their family and friends!
---
In the Age category 8 - 11 years, Yunwoo's essay was chosen as the winning entry. The insightful essay 'Only hope' shares with a powerful story about health and community. It opens the eyes to the plight of those who are less 'lucky' than the most of us. The unique story  shows that through communal efforts we can heal together.
Well done, Yunwoo! Thank you very much for your heartwarming story 'Only Hope'! We hope all can enjoy better health, stronger community and meaningful travels again. Congratulations!
Yunwoo attends GEMS Wellington International School in Dubai/UAE. His home language is Korean, English is his second language.
Competition 2021 Essays
Popular Pages
Country Facts for Kids
Christmas Special Pages
Back from 'Only Hope' to Essay Competition Winners Listing
Return to Kids-World-Travel-Guide Homepage
Competition 2023 closed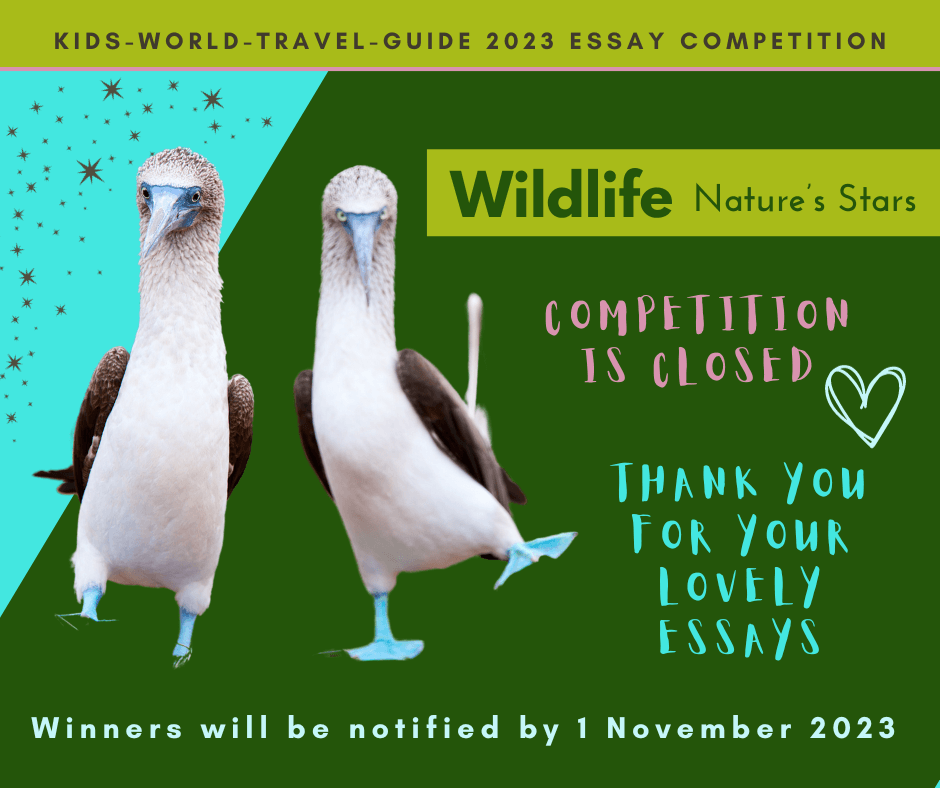 Watch this space
Competition 2024 will be announced in February