Christmas Markets
 Our favourite Christmas Markets around the World
Are you looking for Christmas markets that are truly beautiful and give you a wonderful warm feeling of Christmas coming? Christmas is around the corner and we hope you all are excited about the celebrations and of course, holidays coming up soon.
Here you will find a collection of images of wonderful Christmas fairs and markets. Enjoy them and learn how to wish 'Merry Christmas' in several languages. 
Christmas Markets:
Germany
The festive season and pre-Christmas time is often spent exploring traditions with family and friends and in many countries markets are popular during Christmas time for get-togethers, small gift shopping and celebrating in festive atmosphere. Read more about Christmas in Germany here.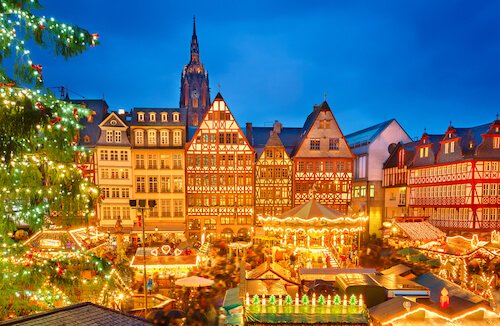 Frankfurt am Main/Germany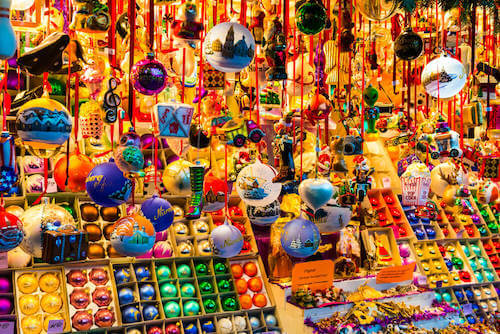 Colourful Christmas decorations in all shapes and sizes
"Frohes Fest' is what Germans say to wish 'Merry Christmas'
another way to wish Merry Christmas - here with typical German Gingerbread houses
Christmas Celebrations in France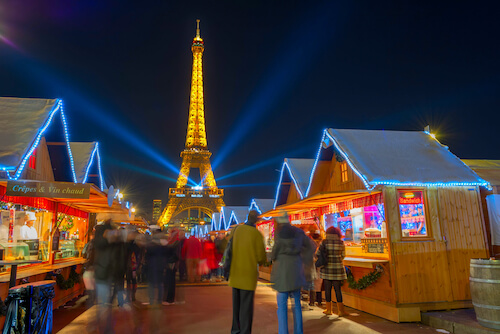 Market stalls at Trocadero in Paris
Red Toffeeapples are popular in France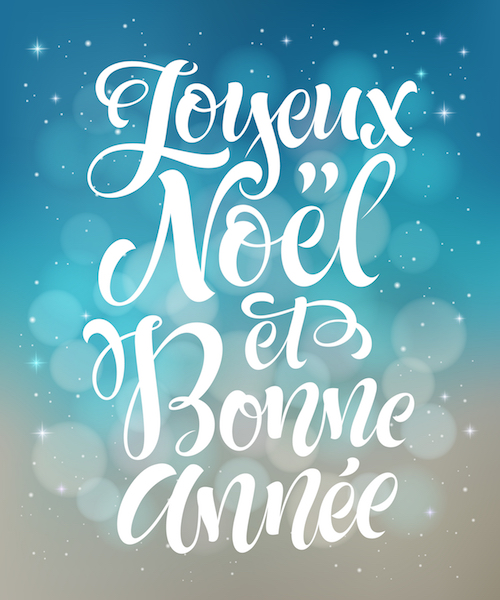 Merry Christmas and Happy New Year in French
Christmas in Italy
Italians celebrate the festive season and Christmas with friends and family over several weeks starting in early December with markets and carol concerts until the day of Epiphany, on the 6th of January. Read more about Christmas in Italy here.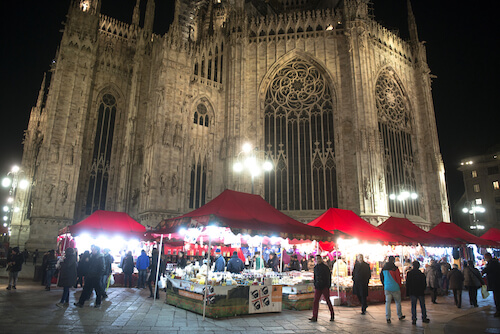 Christmas in Milan
Beautifully painted glass baubles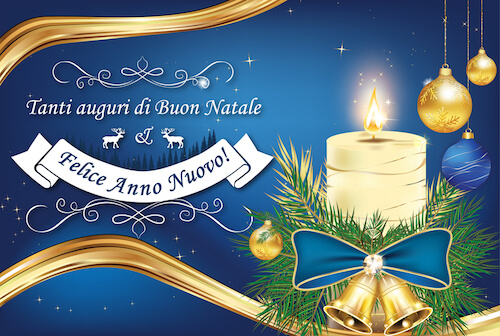 Best wishes for a Merry Christmas and a Happy New Year in Italian
Celebrations in Spain
Christmas decorations in Madrid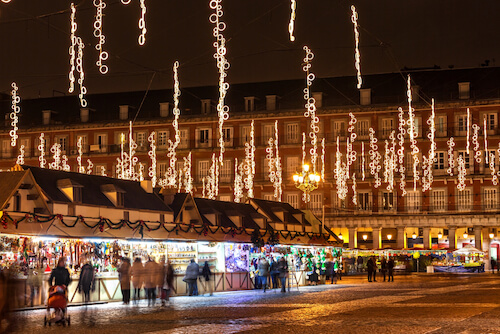 Festive market in Spain
Delicious turron made with honey, egg whites, sugar and nuts
How to say 'Merry Christmas' in Spanish
Christmas in Russia:
Christmas Fair in Moscow
Christmas is celebrated in Russia with Christmas fairs, especially popular is the market on the Red Square in Moscow and the Christmas fair in St Petersburg is also enjoyed by locals and tourists. Read more here.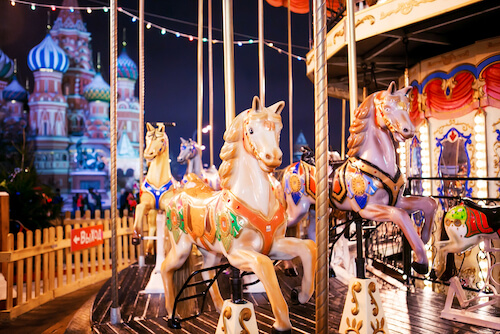 Christmas Fair in Moscow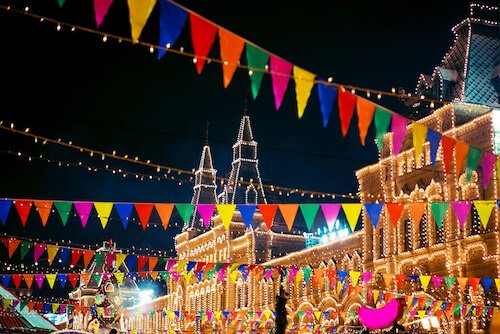 Christmas decorations in multicolor
How to say Merry Christmas in other languages?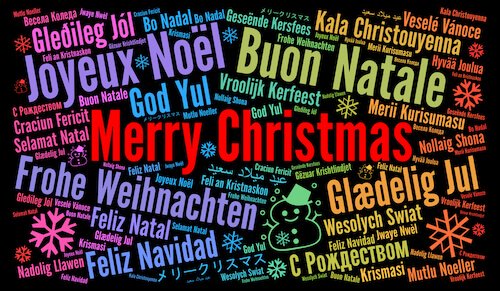 And always remember:
Christmas means sharing and caring, regardless of religion, skin colour, nationality. Be there for each other and support each other. Celebrate life and enjoy every minute :-)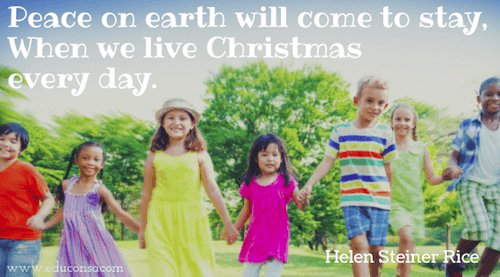 Images: shutterstock.com

Return to Christmas Around the World