New Zealand Aotearoa
Essay Writing Competition 2016
Category: 8- 11 years
- Winner -
My name is Matilda Rumball-Smith. I live in New Zealand. This is my story called: New Zealand Aotearoa.

New Zealand Aotearoa
I was walking slowly across the golden sand, admiring the colorful shells scattered here and there across the bay. The mellow sun was casting rays of light lazily across the jagged rock pools. I laughed as my happy siblings and I started a rowdy game of tag. We hopped delicately from rock pool to rock pool, teetering on narrow edges.
Sophie, our old golden retriever, trotted eagerly beside us, dropping her green ball for us to throw at various intervals. I stooped and picked up the tennis ball, now coated with wet sand. I threw it, and it sailed in an arc, before landing with a small splash in the clear blue water. While I watched Sophie charge after the ball, I fingered my Pounamu (Greenstone) necklace. It was smooth, and in the shape of whale tail (Hiku) with different shades of green twisting through it.

Today, something special was going to happen. I could feel a faint tingling in the necklace. We walked a while, admiring the calls of the glossy Kereru swooping above our heads and searching for shells in the small rock pools. I breathed in the fresh, warm Aotearoa air and then felt a peculiar urge right in my bones. My Hiku necklace. I had to bless it. 
Carefully, I undid the cord and held it cautiously in my palm. I closed my hand around it and walked toward the edge of the rocks. I balanced precariously on a sharp edge of a rock pool, and submerged my Pounamu in the clean water. I closed my eyes and whispered some thank you's, and some wishes, then solemnly mumbled a karakia (blessing).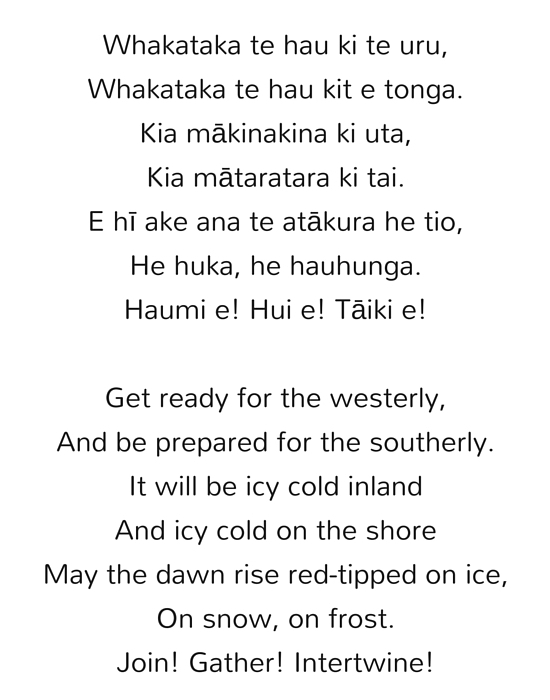 My family ran on ahead, oblivious to me. There. The whale tail bathing in the waters of Tangaroa, the god of the sea. I waited a minute in peaceful silence, then put the pounamu back round my neck. The drops of water felt cool against my warm skin. I smiled, and looked around, realizing what an extraordinary place this is.

You may think that our country is small, and I bet that some people have never heard of it. But we makeup for smallness by having lots of LIFE.
We have kiwi, we have the fresh air, we have the bush. We have the flowers, the beaches and the sun. We have the happiness, the laughter, the joy.
We have… NEW ZEALAND.

In the Age category 8 - 11 years, Matilda excelled with her very well composed essay.  The poem shared amazing insight into the Maori culture. Well done, Matilda! Congratulations!
Popular Pages
Competition Winners 2022
Competition 2021 Essays
Competition 2020 Essays
Back to Essay Competition Winners Listing
Return to Kids-World-Travel-Guide Homepage
Competition 2023 closed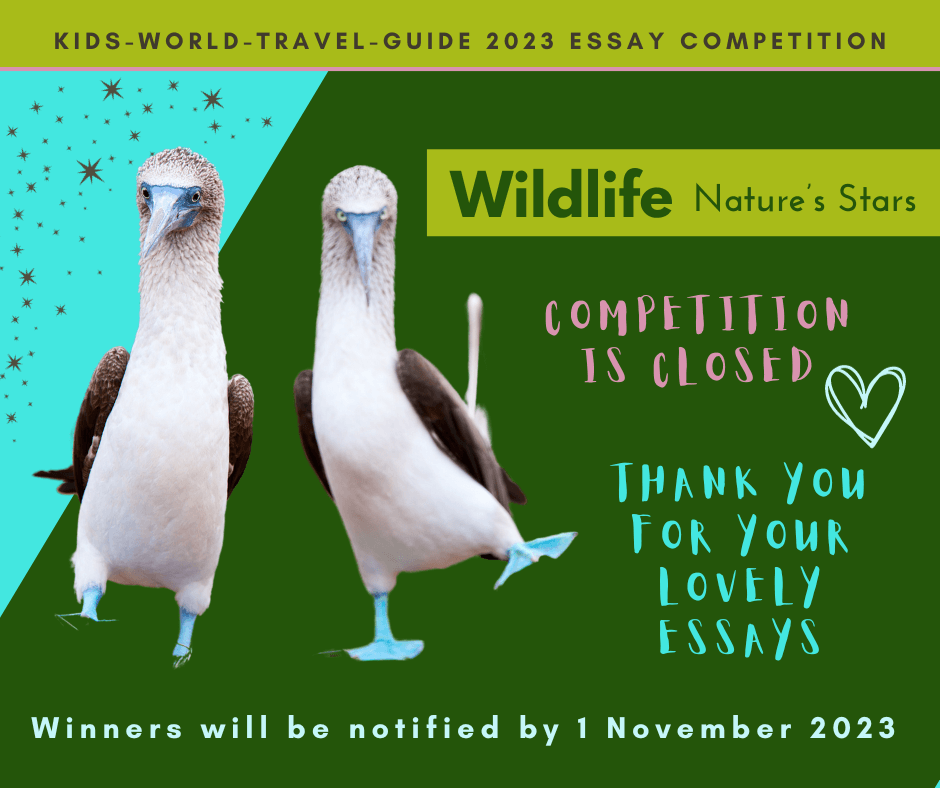 Watch this space
Competition 2024 will be announced in February