My Incredible India
Essay Writing Competition 2017
Category: 12 - 15 years
- Runner-Up -
Sanjana lives in Dubai and is a Grade 8 pupil at The Millennium School. Below you will find Sanjana's lovely essay called 'My Incredible India'.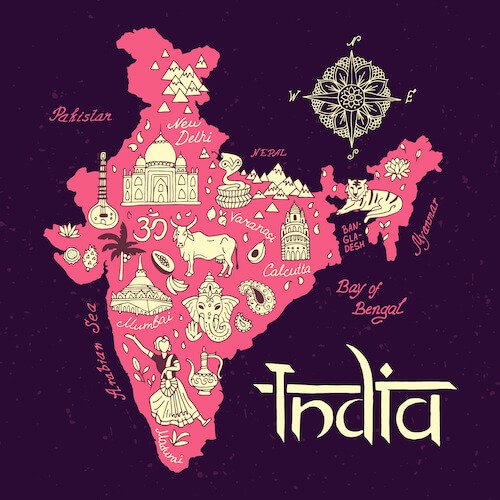 My Incredible India
Can a place have all the wonders of Earth? No! Not really. Unless you are talking about India. India is an incredible place with over 100 spoken dialects and languages, various cultural forms and religious practices. It's land is remarkable too.
There is the great Himalayan range up North, the Deccan plateaus, lush green plains and much more. India is the only country that has a subcontinent and an ocean named after it. India is the perfect travel destination for many because of it's vast and deep secrets. If you want some pleasant weather during the summer months, there is always Jammu and Kashmir and various other places up North. If you want a pleasant weather during the winter, there is Tamil Nadu and places down South to choose from. There are also hill stations, perfect for vacationing. Lots of beaches are also present in India. It's lush fertile soil makes it a haven for farmers and ecologists of the world.
India's cuisine is much loved amongst foreigners as well. My favourite Indian cuisine is the dosa. It originates from South India. It is a pancake made of rice and lentil. Indian cuisine is aromatic, colourful and tasteful. Other than cuisine, it is the beautiful and colourful sights that make it a traveller's heaven.
The most visited tourist destination is the Taj Mahal in Agra. Everyone makes it a point to view it at least once in their lifetime. Apart from that there are many historical and holy sites to visit in India. If you want to enjoy some peace and quiet, various hill stations are sprinkled out in different states. You can view so many different festivals and dances in India. You can also dance to different styles of music in this incredible place. India has a rich cultural heritage which makes it such a beautiful place.
As I stay in the United Arab Emirates, I miss a lot of family and friends back in India. I also miss all the festival splendour in India. But what I miss most, is the warmth and happiness of the place I call home.
---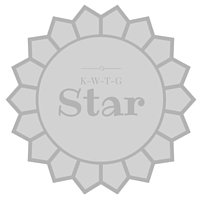 Sanjana shares with us her love for her home country which shines through her composition. We can understand why she misses the vibrancy of India with all the unique sights and sounds and hope she will experience the wonders of her home country soon again. Well done, Sanjana! Congratulations!

Competition 2021 Essays
Dec 01, 23 04:52 AM

Our Christmas Quotes for Kids share cheerful, responsible and inspirational quotes about the magic of Christmas, the holiday that is celebrated all around the world

Nov 27, 23 07:09 AM

Attractions in Sri Lanka: These are our 10 favourite attractions and landmarks in Sri Lanka

Nov 27, 23 07:08 AM

20 Top South America Facts for Kids provide information on the 12 countries, lots of interesting superlatives and fun facts about the South American continent.
Back to Essay Competition Winners Listing
Return to Kids-World-Travel-Guide Homepage
Competition 2023 closed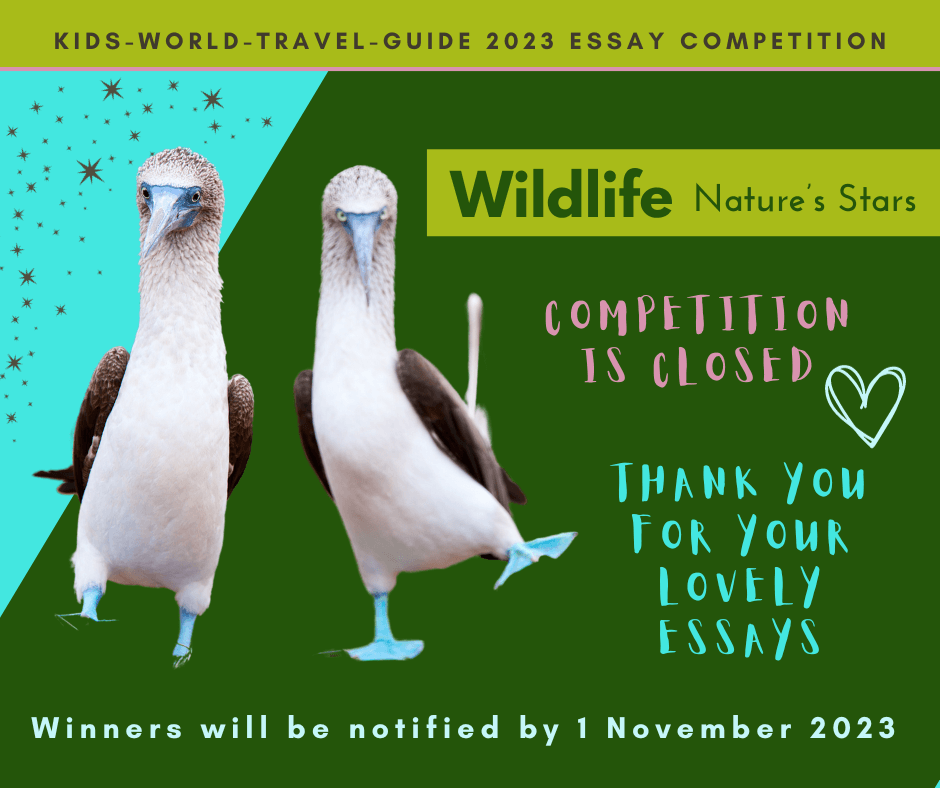 Watch this space
Competition 2024 will be announced in February