Writing Competition
Form
7th Annual Writing Competiton 2022
Theme: "My Life"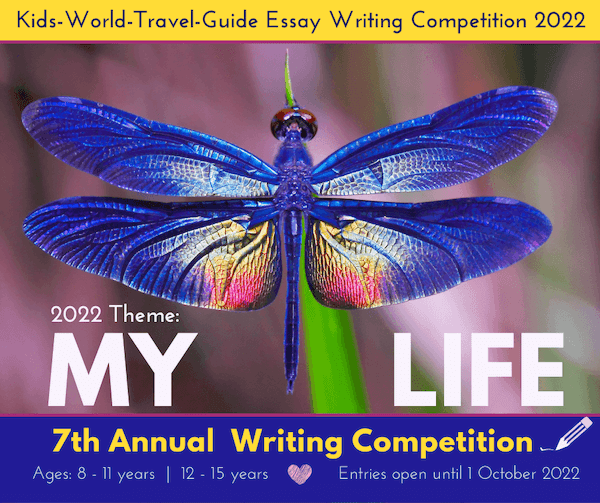 Submit your essay by 1 October 2022
- Your data will only be used by us for processing your entries and distributing the awards. No personal data will be shared with third parties. Please make sure you have read our entry guidelines here -
Best of luck with your entry!

Enter your details and the essay in the form below
Writing Competition Form 2022
****Entry form 2022 has been removed.
Join our next competition in 2023. Details on dates and new theme will be announced later this year.****
Please take note that we do not supply certificates of participation, but will recognise winning entries with award certificates.
We are looking forward to receiving your entries and hope you will be one of our essay stars! 
And if you are curious about the competition idea, here is the analysis of last year's competition: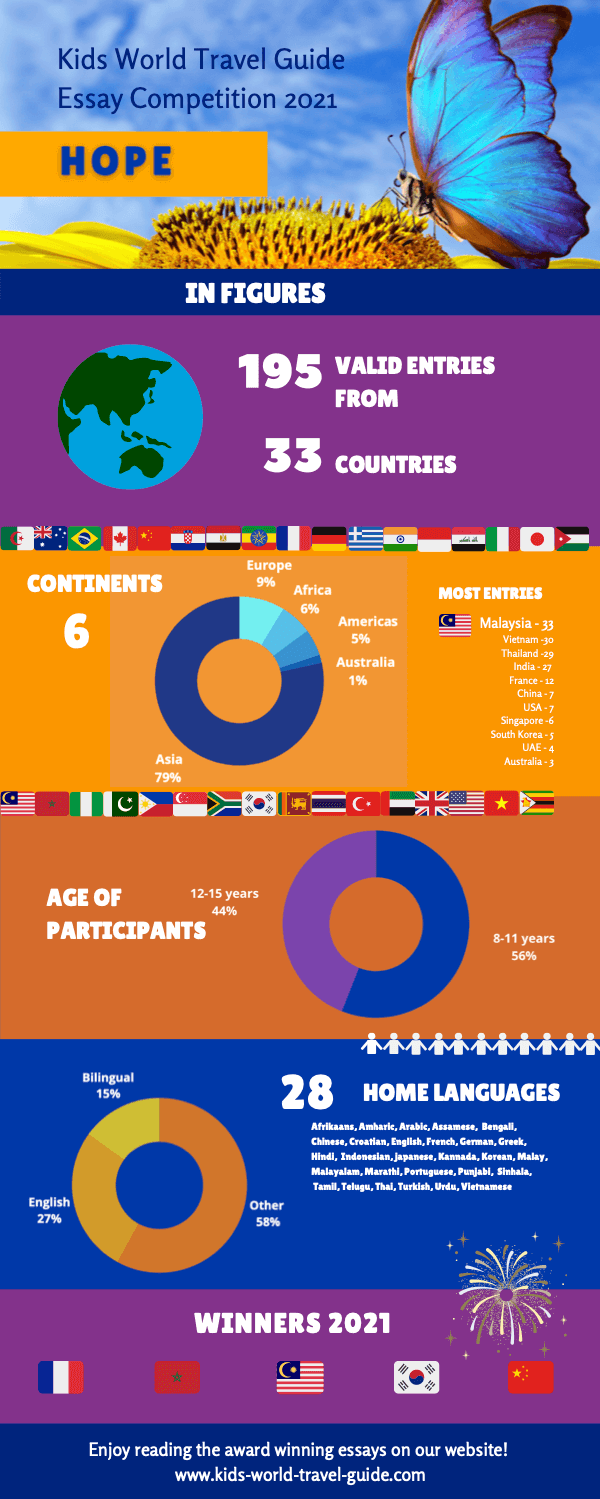 Kids World Travel Guide: Writing Competition Form
Return to Writing Competition Info page
Go back to Kids-World-Travel-Guide Homepage