Writing Competition
Form
4th Annual Writing Competiton 2019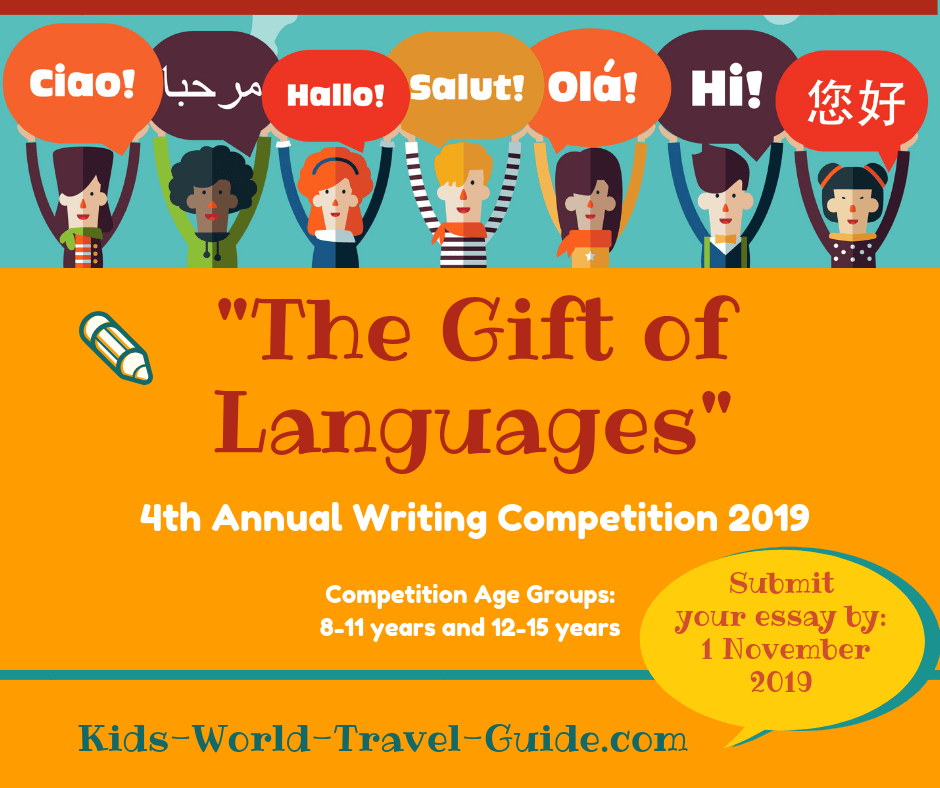 Simply submit your writing competition form on this page - See form below!

The Gift of Languages
Submit your essay by 1 November 2019
- Your data will only be used by us for processing your entries and distributing the awards. No personal data will be shared with third parties. Please make sure you have read our entry guidelines -
Best of luck with your entry!
Enter your details and the essay in the form below
Writing Competition Form 2019
Return to Writing Competition Info page
Go back to Kids-World-Travel-Guide Homepage