My Bolivia
Essay Writing Competition 2017
Category: 8 - 11 years
- Runner-Up -
Below you will find Lilou's award-winning essay called 'My Bolivia'. Lilou lives in London and is a pupil at Dulwich Hamlet Junior School.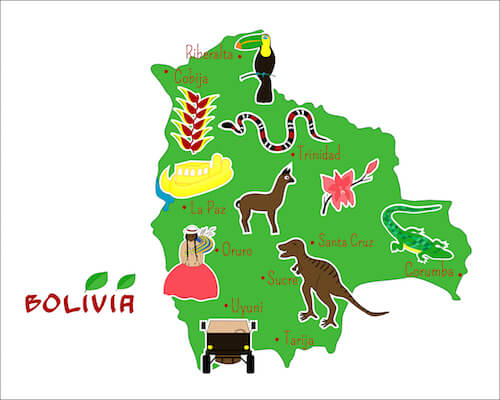 My Bolivia
If I had one word to say about this country, then it would be everything. Why, you ask? The reason is that Bolivia has everything in the term of nature and landscapes. This country has mountains, deserts, jungles, rivers, lakes, cities, altiplanoes. It just owns a huge diversity of things you can't find in other countries. Even if it has these vast unique places it definitely doesn't have many tourists.
This astonishing country has the highest, largest lake in the world; Lago Titicaca which means rock and feline in Quechan language, this lake crosses the border of Peru and Bolivia. Along with that, Salar de Uyuni comes along, the biggest salt flat in the world. That's the place where you can take "crazy photos". As I have said, Bolivia isn't a very touristic country, so I could basically call Trinidad, a jungle town in the Amazon basin, a secret area as there were no tourist apart from us!
When it comes to sports, Bolivia is not the best country at sport. But a sport that is only played in Bolivia, is wallyball. It's a version of volley ball but in a squash court!
Now, for food, I can say that I have my favourite thing to eat. A traditional food is Sopa de Mani (which means peanut soup), and another one is Papas Rellenas which is potatoes stuffed with meat, egg, cheese and then fried. A drink that is well known in all the country is Api Morada which is basically purple corn.
When we were in Sucre, we had arrived at the start of a festival where people sold mini versions of real things; like beds, food, clothes, but everything in mini! It was really amazing to see all these stalls selling small televisions, Ipads, as if it was normal! The reason for this festival is that the Bolivians come and buy things that would normally cost quite a bit of money, and go to a "witch" that would try to grant their wishes true. Like, for example, you could get (fake) married. The festival was called Las Acitas.
This country is amazing, and will make you feel grateful for what you got. And, anyway, I love this country in every way and hopefully you will get to see for yourself someday!
---
Ten-year-old Lilou tells us about her experiences from her recent travels to Bolivia. We can understand why she is so amazed by the sights of the country and are glad that she shared her love for this beautiful country in her lovely essay with us. Well done, Lilou! Congratulations!
Back to Essay Competition Winners Listing
Return to Kids-World-Travel-Guide Homepage
Competition 2023 closed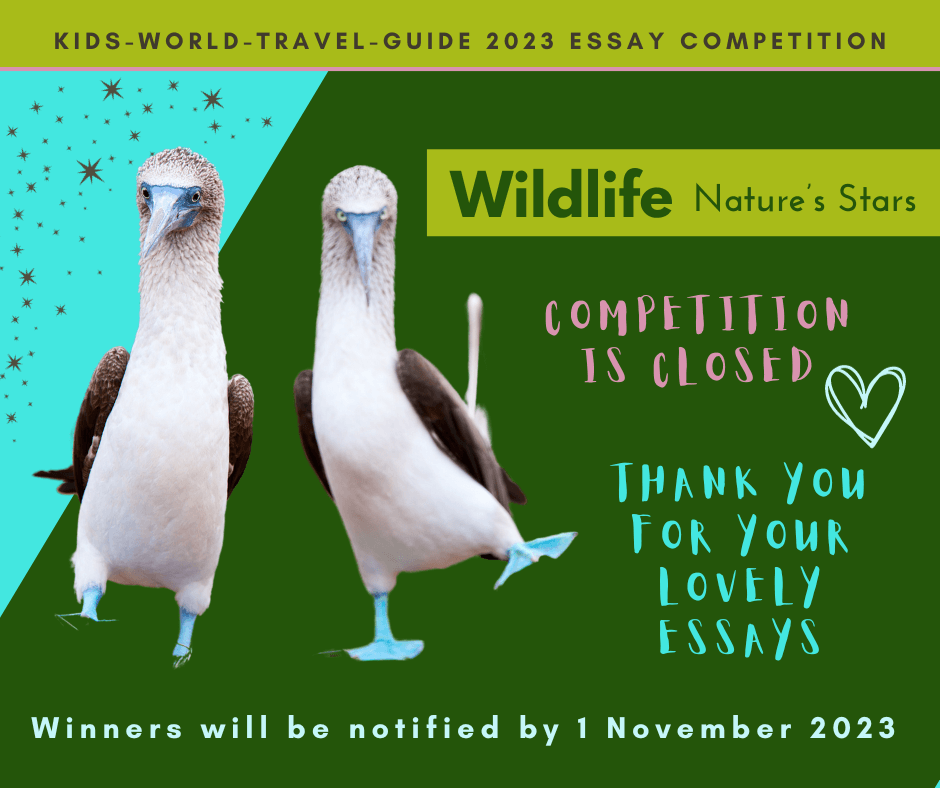 Watch this space
Competition 2024 will be announced in February