Famous Polish People
Here we tell you about famous Polish people. Maybe Copernicus, Robert Lewandowski or Chopin might come into your mind? However, there are so many other great Polish people you really should know.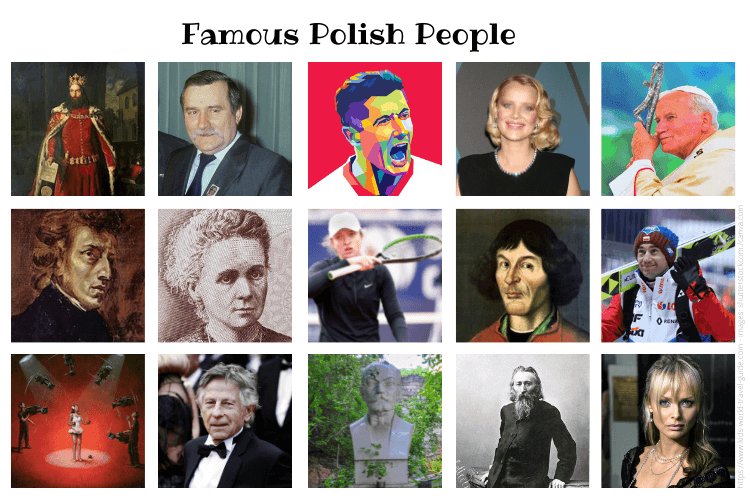 On this page, we want to show you some Polish geniuses, scientists, artists, inventors and other great minds so we all can honour these great people from Poland. 

Famous Polish People
Polish Nobel Prize Winners
Even though many think Marie Curie is French, she is Polish and was born in Warsaw and grew up in Poland before she moved to France to further her university studies when she was 24 years old.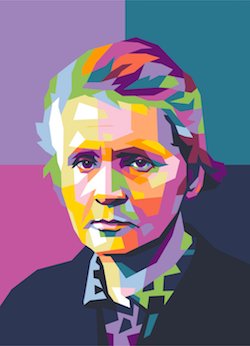 Marie Curie
Maria Skłodowska-Curie (1867-1934) was a Polish and naturalized-French physicist and chemist and the first woman to win the Nobel Prize. She was also the first person and the only woman to win the nobel Prize twice in 1903 (Nobel Prize in Physics) and in 1911 (Nobel Prize in Chemistry).
Lech Wałęsa (born 1943) is a Polish statesman who served as the President of Poland between 1990 and 1995. He became the first democratically elected President of Poland since 1926 and the first ever Polish President elected in popular vote. He was given the Nobel Peace Prize in 1983.
Olga Tokarczuk (born 1962) is a Polish writer and novelist who was awarded the 2018 Nobel Prize in Literature.
Polish People in History
Thinkers and Inventors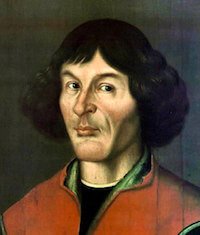 Nicolaus Copernicus
Mikołaj Kopernik (1473-1543): Known by the name Nicolaus Copernicus, he was a Renaissance mathematician, astronomer, scientist and a doctor. He was born in the Polish city of Toruń. He formulated the model of the universe that placed the Sun, not the Earth, in its center (heliocentric system). We say that: ''He stopped the Sun and moved the Earth.''
Casimir III the Great (1310-1370): Also referred to as Kazimierz the Great was King of Poland from 1333 until his death. He reformed the army, founded Poland's oldest university and doubled the size of country so that Poland then reached far south east and into today's Ukraine and gained access to the Black Sea.
Pope John Paul II (1920-2005): The former head of Vatican City was born named Karol Józef Wojtyła in Wadowice. He was the first pope since the 16th century that did not come from Italy. This pope led the Catholic Church from 1978 until his death. In 1985 he initiated the World Youth Days an international event for young people.
Ludwik Lejzer Zamenhof (1859-1917): The doctor and ophthalmologist (eye specialist) created an artificial language called 'Esperanto' in 1887. Esperanto is a special second language for international communication. He claimed that the grammar of Esperanto could be learned in as little as one hour. The word "esperanto" translates into English as "one who hopes". The language is a mix of several languages including English, French, Spanish, German and Slavic languages.
Stanisław Lem (1921-2006): the writer and futurologist is mainly known for his science-fiction books. His works are translated into 41 languages and he is the most translated Polish writer. 

Famous Polish People
Polish Composers and Musicians
Frederic Chopin
Fryderyk Chopin (1810-1849): Also referred to as Frédéric Chopin, he was a musical genius, pianist and composer of the Romantic period. He grew up in Warsaw, the capital of Poland but left the country at the age of 20 and spent most of his life in Paris. He composed his first piece of music at the age of 7! He died in France in 1849 of tuberculosis.
Zbigniew Prisoner (born 1955): He is a Polish film score composer. He is best known for for his cooperation with one of Polish best film directors Krzysztof Kieślowski. Preisner composed music to films such as: "Three Colors: Blue", "Three Colors: Red", "Three Colors: White" and "The Double Life of Veronique".
Leszek Możdżer (born 1971) is a Polish jazz pianist and film score composer. 
Viki Gabor (born 2007): She is one of the youngest singers in Poland, the winner of  Junior Eurovision Song Contest 2019 with the song "Superhero". She was born in Germany to a Polish Romani family.
Kamil Bednarek (born 1991): He is a Polish reggae singer and composer. One of his most famous songs is  "Sailing".
Famous Polish People
Actors | Directors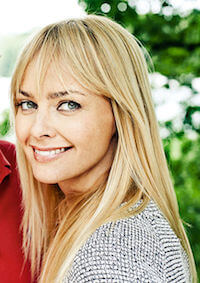 Izabella Scorupco
Joanna Kulig (born 1982): Polish actress and singer. In 2018 she received the Best Actress Award at the 31st European Film Awards for her performance in "Cold War". She also performed in ''The Eddy'' miniseries.

Izabella Scorupco (born 1970): Polish actress, singer and model. She performed as Russian Natalya Simonova in the James Bond movie ''GoldenEye'' (1995) at Pierce Brosnan's side. 
Marcin Dorociński (born 1973): Polish actor. As a child he dreamt of becoming a professional footballer. He has performed in many films such as "The Queen's Gambit" which is a Netflix series.
Roman Polański (born 1933): Polish-French film director, producer, writer and actor. He was born in a Polish Jewish family. Some of his best known films are: "Tess", "The Pianist" and "Oliver Twist".
Krzysztof Kieślowski (1994-1996) He was a great Polish director and screenwriter. He is known internationally for "The Decalogue", "The Double Life of Veronique" and the "Three Colors" trilogy.
Andrzej Wajda (1926-2016) He was a Polish film and theatre director, recipient of an Honorary Oscar. He is best known for his film "The Promised Land".
Famous Polish People
Polish Sportspeople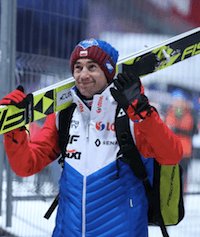 Kamil Stoch
Robert Lewandowski (born 1988): Polish professional footballer who plays as a striker. He is the captain of  Poland's national team. In 2020 he won the Best FIFA Men's player award.

Iga Świątek (born 2001): Polish professional tennis player. Although she is only 20 years old, she was the champion at the 2020 French Open. She is also the first Polish player to win a Grand Slam singles title in history.  
Kamil Stoch (born 1987): Polish ski jumper who won two World Cup titles, three Four Hills Tournaments and three individual gold medals at the Winter Olympics in 2014 and 2018.
Jerzy Kukuczka (1948-1989) He was a Polish high-altitude climber, one of so called "Ice Warriors", Polish climbers who ascended the world's highest Himalayan mountains in winter. As the second man in the world to climb all fourteen eight-thousanders on the Earth, he is considered as one of the world's best high-altitude climbers in history. He died attempting to climb Lhotse in 1989. 
Krzysztof Wielicki (born 1950) is another "Ice Warrior" and the fifth Himalayan mountaineer in the world who climed all the fourteen eight-thousanders. He is also the first man who climbed Mount Everest in winter.
Famous Polish People 
Artists and Painters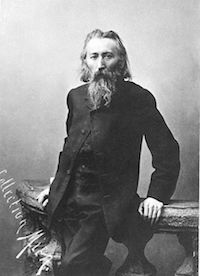 Jan Matejko
Jan Matejko (1838-1893): He was a famous history painter and portrait painter. His murals adorn Krakow's St. Mary's basilica which is an UNESCO world heritage site.
Zdzisław Beksiński (1929-2005): He was a Surrealist painter, sculptor and photographer. One of the formost painters of contemporary art he was known for his gloomy paintings of fantastic realism.

Paweł Kuczyński (born 1976) is a renowned Polish philosopher and cartoon artist who became famous with illustrations and drawings published on the internet.

Famous Brands - created and started by Polish people
Bernard Lichtenstein (1894-1985) was the original designer of the first popular 'Wrangler' jeans, a rodeo jeans. Born in Łódź he emigrated to the USA in the 1930s where he settled and helped establish the clothing brand.
The cosmetics brands called Max Factor and Helena Rubinstein were created by Polish immigrants in the USA as well. Maksymilian Factorowicz (1872-1938) and Chaja Rubinstein (1872-1965) were behind those today famous brands.
Related Pages
Popular Pages
Resources for Famous Polish People
Images for the Famous Polish People Collage: from wikicommons and shutterstock.com: Casimir the Great from wikicommons ; Lech Walesa by David Fowler/ shutterstock; Lewandowski by martincreative/ shutterstock; Joanna Kulig by Kathy Hutchins/ shutterstock; Pope John Paul II by ChameoleonsEye/ shutterstock; Chopin by Eugene Delacroix; Marie Curie by vkilikov/ shutterstock; Swiatek by Fabrizio Andrea Bertani/ shutterstock; Copernicus from wikicommons ; Kamil Stoch by Marcin Kadziolka/ shutterstock; artwork by Pawel Kuczynski; Polanski by Andrea Raffin/ shutterstock; Zamenhof Bust by Felix Lipov/ shutterstock; Matejko from wikicommons; Scorupco by Tinseltown/ shutterstock
Here are some Youtube Videos of some famous Polish people and artists that are worth watching and listening to with your students: