Poland Attractions
Our Top 10 Poland attractions: Last updated 23 November 2022 by Kids World Travel Guide
Here are some of the attractions in Poland that families should know about and that are fabulous to visit with kids. 
To give you an idea how wonderful it is to explore Poland with kids, see here our top ten places to visit with kids in Poland. Let's start with the capital city!
Top 10 Must-See Places in Poland with Kids
Warsaw's Old Town
Poland's capital city Warsaw houses many fascinating sites that are fun to explore with the family. Although much of the city was destroyed in World War II, many of the famous city landmarks have been rebuilt such as the Royal Castle and the Warsaw Barbican. The reminder of the old city walls always will evoke a medieval feel. 
Barbican in Warsaw
The home town of musical genius Chopin, Warsaw also houses the fantastic Frederyk Chopin Museum in the Gniński-Ostrogski Palace, which according to a legend was guarded by a golden duck that once lived under the palace.
Copernicus Science Centre

- Poland Attractions -
The best place for science lovers in Poland is located also in Warsaw. The Copernicus Centre is a hands-on museum containing 400 exhibits, two theatres (the High Voltage Theatre and the Robotic Theatre) and a planetarium.
Copernicus Museum in Warsaw
There are various galleries dedicated to kids of all ages where they can experiment with all their senses. The Re:Generation Gallery is for teens at the age of 14 or older where they can explore the world of emotions. 

Wieliczka Salt Mine
The Wieliczka salt mine is located near Kraków and offers a special tour for children from the age of 5 years. At 'Discover Solilandia' kids can explore the mine, solve puzzles and meet interesting characters. At the end of their tour, they receive a special diploma.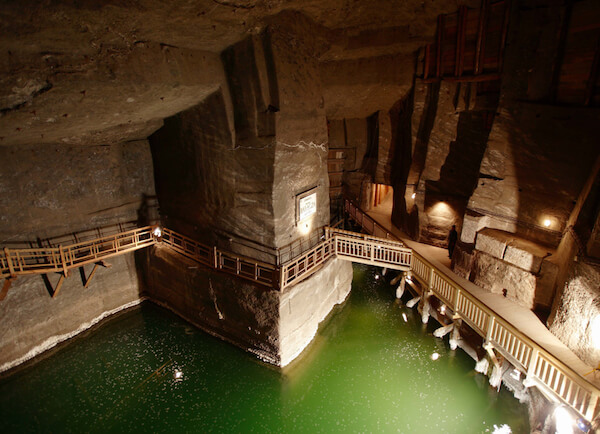 Saltmine in Krakow
The whole family can also spend the night underground! You will get dinner and breakfast with your underground accommodation in the Słowacki Chamber which is 125 m/ 410 ft underground. There is also an area where you can play games or watch DVDs. This is not only a fun experience but also a healthy one because the underground salt air is beneficial for the respiratory system.  

Trail of the Eagles' Nests
The 'Trail of the Eagles' Nests' is 154 km/ 96 miles long and located between the cities Kraków and Częstochowa. Along the trail you can find 16 medieval castles sitting high on limestones cliffs. The most popular castles are: Ogrodzieniec, Mirów and Bobolice.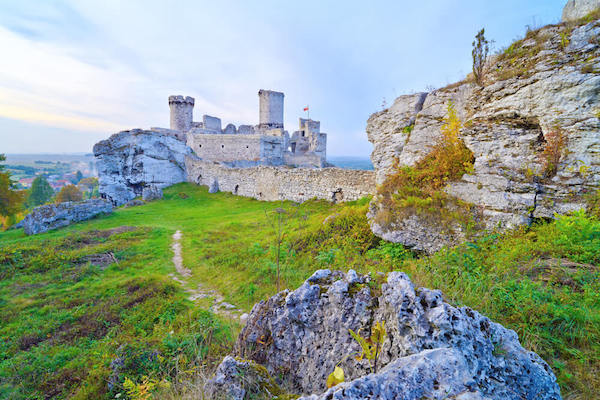 Ogrodzieniec castle
Most of the castles were created during the reign of King Casimir the Great. Some of the castles offer knight shows in spring and summer but you can visit the Eagles' Nests Trail anytime.
The hiking and biking trails are well-marked and you can explore not only the castles themselves but also the caves, religious sites, beautiful nature and rope parks on this route.
The Tatras

- Poland Attractions -
The Tatra Mountains, called in Polish Tatry, are especially fascinating for those families who love hiking. There are several small valleys perfect for the whole family e.g. Kościeliska Valley or Strążyńska Valley. The Morskie Oko Lake is one of the most beautiful and popular places in the Tatras.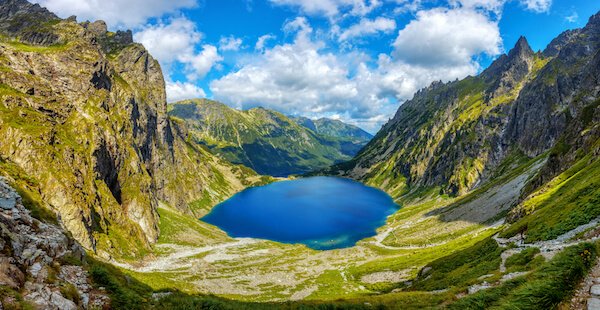 Morskie Oko Lake
You can stay at Zakopane and explore the Tatras from this town. Don't miss the Tatras National Park Centre for Environmental Education, which is located in Zakopane, where you can experience what it's like to be a groundhog collecting food for winter or a rupicara (a goat-antelope) jumping from boulder to boulder in interactive games. 

Jurassic Park

- Poland Attractions -
One of the most popular Jurassic Parks (there are several of them in Poland) is located in Krasiejów. In this park you can admire life-size reconstructions of various dinosaurs.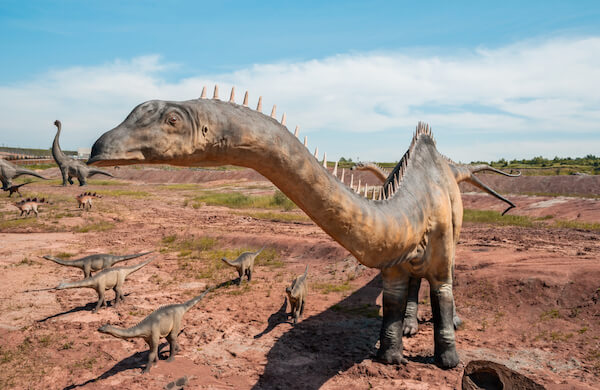 Dinosaurs at Jurassic Park
There is also a huge playground for children and a train which takes you throughout the geological periods of the Earth. 

Digging for Gold at Złoty Stok
Złoty Stok is a 1,000-year-old gold and arsenic mine which has several adits offering different attractions. 
Goldmine Zloty Stok
In a treasury you can see 1,066 gold bars and meet miner-protecting gnomes. You can also experience an underground boat ride on a 15-seat boat named Titanic and see Poland's only underground waterfall.
After the tour you can come back to the surface on the popular Underground Orange Tram.

Gnomes at Wrocław

- Poland Attractions -
Wrocław is one of the most picturesque Polish cities, but children sometimes get bored while their parents explore the most valuable sites of the city such as the Gothic-style town hall and the huge Market Square which is the second largest town square in Poland.
However, there is a special attraction that will entice also children to tour the historic city. Here, children can hunt sculptured gnomes which have become the symbol of the city.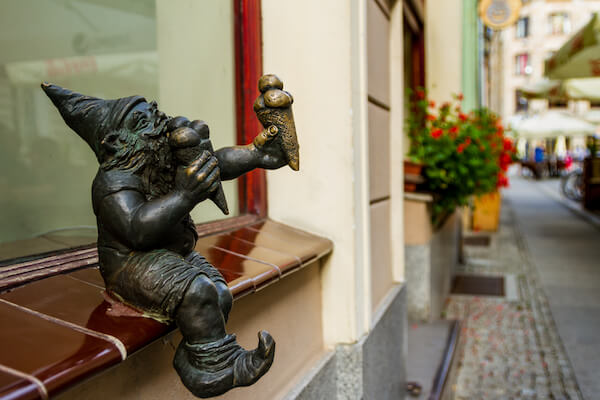 Gnome in Wroclaw
The first gnome appeared in 2001 and is called 'Papa Gnome'. Now the population of gnomes stands at 165! You can find a dentist, an ice-cream lover or even a gnome with a laptop. Good luck! There is even a Gnome festival held every September in this city. 
And then, there is also the fabulous Hydropolis in Wrocław. The Waterworks Museum houses many interactive installations dedicated to water which will fascinate the whole family as well.
Energylandia
Energylandia is extremely popular with children as it is the largest amusement park in Poland and offers 30 attractions for various ages. It is located in Zator near Kraków.
Energylandia Amusement Park
For those who are seeking the thrill, "Extreme Zone" with its hardcore roller-coaster is highly recommended. There are also water parks, theme rides and a 7D cinema for whole families. The park is open from April to October.

Stanisław Lem Science Garden of Experiences
This 'garden of experiences' in Kraków is a great place for all kinds of science experiments in various fields such as mechanics, hydraulics, acoustics, optics and more.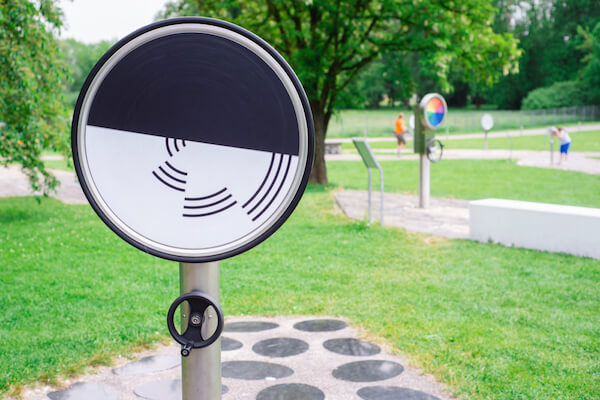 Science Park
The colourful Newton Disk is only one of the fascinating experiences where physical phenomena and the laws of physics can be explored. Stanisław Lem was a famous Polish writer and futurologist.

Resources
Poland Attractions

Poland Tourism Organisation. "Wieliczka and Bochnia Royal Salt Mines." Travel Poland. Last accessed 25 August 2021
Centrum Nauki Kopernik. "Copernicus Science Centre." Kopernik.pl. Last accessed 25 August 2021
Most of the content on this page was submitted by Justyna Kiedos from the English Language Studio in Opole/ Poland. The information on this page was collected by the students and teachers of the English Language Studio. Thanks so much for sharing all your insights on all these fantastic places to visit! We trust our readers will enjoy reading your favourite attractions for families visiting Poland. Great work!
Popular Pages
Back from Poland Attractions to Poland Facts
Return to Kids-World-Travel-Guide Homepage
Competition 2023 closed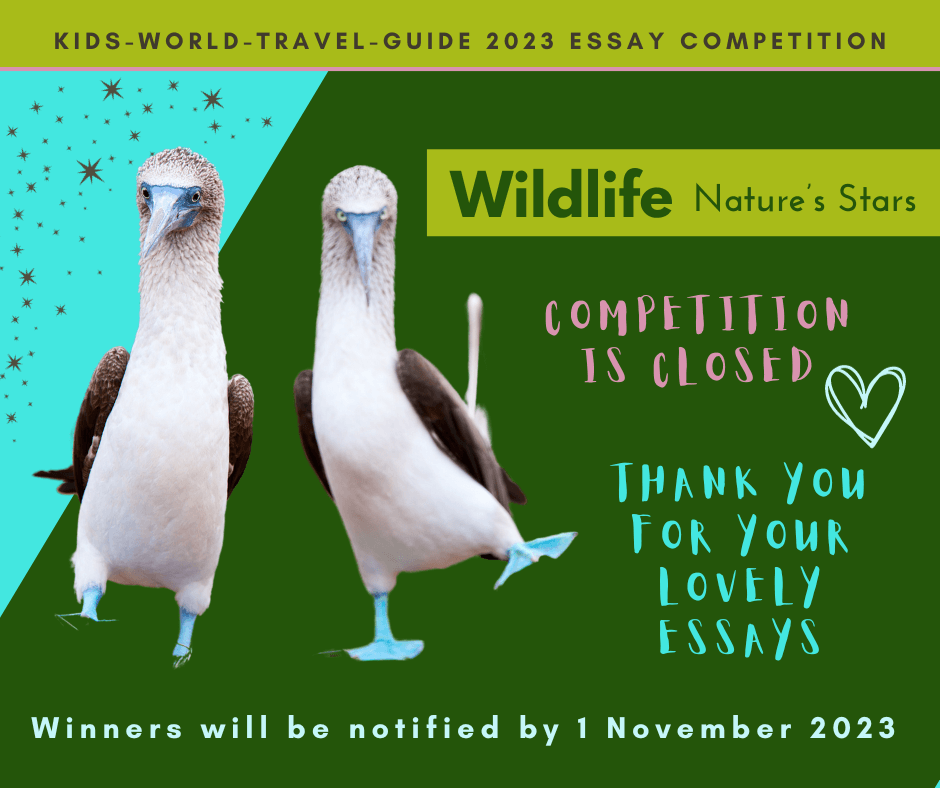 Watch this space
Competition 2024 will be announced in February