Famous Spanish People
Among the most famous Spanish people are certainly the painter Picasso, the architect Gaudí and tennis player Rafael Nadal. Then there are so many other fantastic Spanish artists, sportspeople, actors, musicians and, of course, explorers and historic figures.
Here we tell you about Spanish people you really should know about.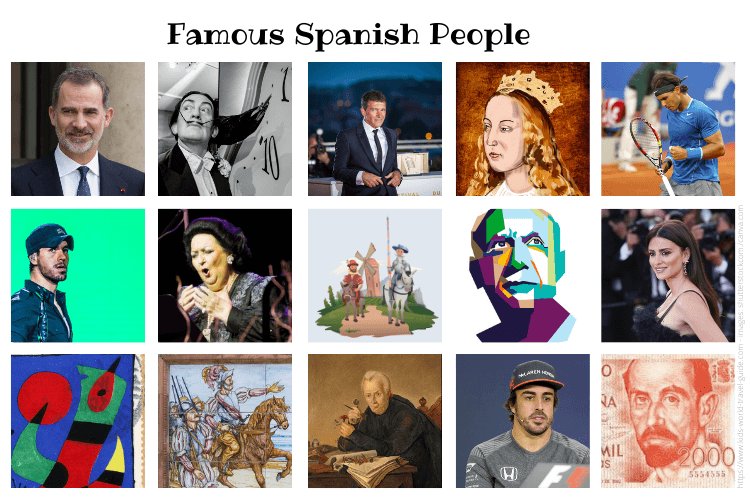 Famous Spanish People
Spain is a kingdom and thus we begin our listing with the Spanish king who belongs to the House of Borbón-Anjou.
King Felipe VI (born 1968) is the King of Spain after he took over the reign from his father King Juan Carlos I in 2014. He is married to Queen Letizia and they have two daughters: Leonor and Sofía.
The Spanish Royal Family
King Ferdinand II of Aragon (1479-1516) was the first king of Spain and is known for his efforts to unite Spain.
His wife Queen Isabella I (1451-1504) is an important figure in Spain's history too. The Queen of Castille and León, was also Queen of Aragon during the reign of her husband. The royal couple and devote Catholics were the biggest power in Europe in the 15th century. They initiated reforms and financed several exploration journeys, including that of Christopher Columbus. They were also responsible for expelling Jews and Muslims from the region.

Famous Spanish People
Explorers
Juan Ponce de León (1460 - 1521) accompanied the Italian explorer Christopher Columbus on his second journey to the Americas, explored the Americas for gold and later became first governor of Puerto Rico.
Hernán Cortés (1485 - 1547) was only 19 years old when he left Spain to pursue fortune across the oceans. He became one of the first conquistadores to reach Mexico and fought the Aztecs. He captured Montezuma, the Aztec emperor and overthrew of the Empire of the Aztecs in 1519.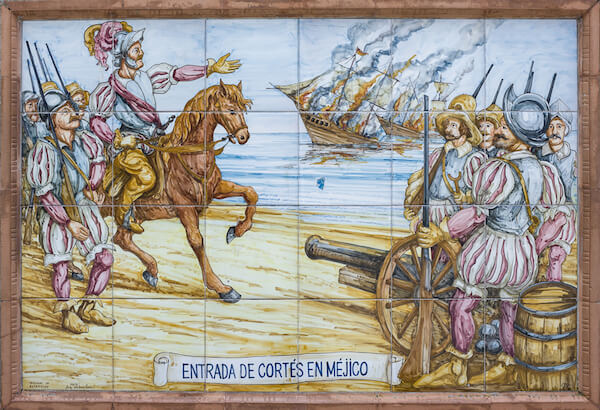 Hernan Cortez
Francisco Pizarro (1478-1541) explored the western coast of South America and conquered Peru in 1532. While looking for gold, he captured the Inca emperor and killed him. He destroyed the Inca state and founded the city of Lima in 1535.
Hernando de Soto (1500-1542) was part of an expedition to find a passage to India but landed in Nicaragua. He also lead the first European expedition deep into the North American continent and exploring the Mississippi River. He ventured deep into today's regions of the states of Florida, Alabama and Georgia in the search of gold. 
Famous Spanish Composers and Musicians
Julio Iglesias (born 1943) is often referred to as the father of Latin pop music. His son Enrique Iglesias (born 1975) is a famous singer and songwriter as well. Among his most powerful and most famous songs are "Heroe" and "Bailando" ("Dancing").

Pico de Lucia (1947-2014) is known as a the most famous Spanish Flamenco guitarist and composer. His birth name is Francisco Sánchez Gómez, while 'Paco de Lucia' (meaning: son of Lucia) is his chosen stage name. He recorded his first songs when he was 14 years old and only one year later he started to write his own songs.

Montserrat Caballé (1933-2018): opera singer. The soprano is known by all for her part in the song "Barcelona" which she created and recorded with former Queen singer Freddie Mercury. This song was the official song of the Barcelona Summer Olympics in 1992.
Manuel de Falla (1876-1946): Spanish pianist and composer who lived in France, Spain and Argentina. He won various awards, among them several for his opera "La vida breve" or in English "Life is short".
Famous Spanish People
Spanish Painters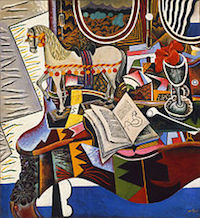 Miró 'Horse, Pipe and Red Flower'
Francisco de Goya (1746-1828) was a romantic painter and printmaker. He was a royal painter and developed his style further during the Spanish Age of Enlightenment. He is known also for the fourteen 'Black Paintings' that he painted as murals on the walls of his house. 
Joan Miró (1893-1983): Spanish sculptor and abstract artist and painter who enjoyed creating surrealist and fantasy artworks. He was a friend of artist Pablo Picasso.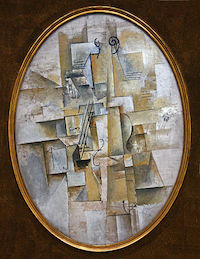 Picasso 'Violin'
Pablo (Ruiz) Picasso (1881-1973): Spanish designer,  painter, printmaker and designer. He also worked with ceramics. His art evolved in various different creative periods such as 'Blue Period", 'Rose Period' and he is often seen as the founder of the cubism art movement.

Salvador Dalí (1904-1989): Spanish painter is known for his artworks that belong to the surrealism. He created fantastic paintings such as this one with the clock faces slipping down called 'The persistence of memory'
Antoni Gaudí (1852-1926): You can experience many of his great works in Barcelona, especially in the fascinating Parc Guëll and the still unfinished cathedral 'Sagrada Familia'.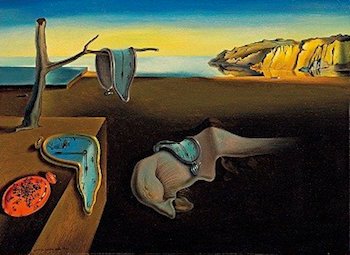 Dali "Persistence of Memory'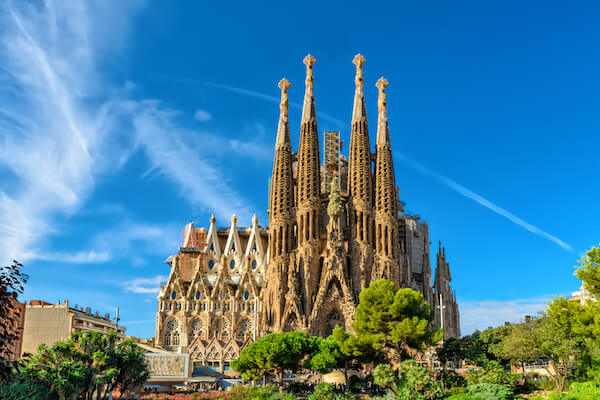 Gaudí 'Sagrada Familia'
Famous Spanish People
Scientists 
Francisco Hernández de Toledo (1514-1587) led the first scientific journey to the Americas. The botanist studied and collected medicinal plants in Mexico and classified over 3,000 plants among them the first written account of the vanilla plant as well as many varieties of cacao, tomatoes and corn.
José Celestino Mutis (1732-1808): The monk was a famous Spanish botanist, artist and mathematician. He led expeditions in Colombia and studied the flora of the country as well as various indigenous languages. He was a friend of German geographer Alexander von Humboldt.
Famous Spanish People
Authors | Writers | Poets 
Miguel de Cervantes (1547-1616) is one of the most famous Spanish writer. The author of 'Don Quixote' lived in Spain and Italy.

Statue of Don Quixote and Sancho Panza in Madrid
Federico García Lorca (1898-1936): Spanish poet and playwright. He studied literature and law at Uni and was a friend of composer Manuel de Falla, film director Louis Buñel and painter Salvador Dalí. He was killed in the Spanish Civil War.

Juan Ramón Jiménez (1881-1958) Spanish author and poet who was awarded the Nobel Prize in Literature in 1936 for his modern 'pure' poetry.
Famous Spanish People
in Sports
Rafael Nadal (born 1986): professional tennis player is one of the highest ranking tennis players ever and has won over 20 Grand slam single's titles. Nadal was born on the island of Mallorca and won his first regional championships when he was eight years old.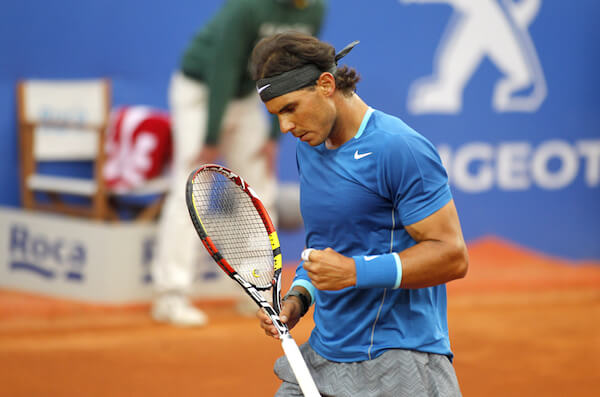 Rafael Nadal
Sandra Sánchez Jaime (born 1981) karate, won a gold medal in the women's kata event at the Tokyo Olympics. She holds the Guiness World Record for the most medals in the Karate1 Premier League held annually in Paris and Istanbul.
Fernando Alonso (born 1981): Formula One racing car driver started driving go-kart races as a child and won his first junior championship races when he was seven years old.
David de Gea (born 1990): soccer goal keeper, currently playing for Manchester United and Sergio Ramos (born 1986) who is currently playing for the French team Paris Saint-Germain
Famous Spanish People
Actors | Directors
Penelope Cruz
Penélope Cruz (born 1974): Spanish actress and model was the first Spanish actress to get a star on the Hollywood Walk of Fame. She played in many films including 'Pirates of the Caribbean'
Antonio Banderas (born 1960): Spanish actor, director and singer won various Golden Globe awards, Academy awards and is one of the most celebrated actor. He played in various Hollywood films such as "Zorro" and films of Spanish director Pedro Almodovar (born 1949).
Popular Pages
Resources for Famous Spanish People
Images for the Famous Spanish People Collage: From shutterstock.com:
King Felipe VI in 2020 by Frederic Legrand - COMEO; Dali by Olena Z; Antonio Banderas by taniavolobueva; Queen Isabella from wikicommons; Rafael Nadal by maxisport; Enrique Iglesias by Ben Houdijk; Montserrat Caballe by ToskanaINC; Don Quixote by; Picasso by SMD90; Penelope Cruz by Denis Makarenko; Miro by irisphoto1; Hernan Cortez by Juan Aunion; Mutis painting by R. Cristobal; Fernando Alonso by PatrickLauzon photographs; Jimenez banknote by José María Cruz Novillo
Other images:
Queen Isabella by wikicommons; Don Quixote from shutterstock and Spanish royal family by zixia/shutterstock
Further reading: 
Jessica Jones. "Seven Spanish Musicians the World Needs to Know." CultureTrip. 25 July 2017. Last accessed 14 August 2021
Voorhies, James. "Francisco de Goya (1746–1828) and the Spanish Enlightenment." In Heilbrunn Timeline of Art History. New York: The Metropolitan Museum of Art. October 2003. Last accessed 14 August 2021