Kids Travel Games
Are you looking for great kids travel games to keep children entertained and prepared for your next travels?
Or are your children geography buffins like my kids?
Do you like to play map match games and IQ Travel games and are tired of always playing the same games? Have a look here, we have browsed the internet and found lots of interesting (and safe) pages for you!
Free and safe Online Games for Kids
In this section you will find interesting and challenging games for kids which are not only fun to play but also educational.
All the mentioned games have been tested by children and only the travel games for kids which were approved and recommended by them are listed in this section.
So have fun playing!
Just click on your preferred games section below, then you will find a listing of interesting free and safe kids games.

Geography Games
Here you will find various Map Match Games, Travel IQ Games, Test your World Travel Knowledge and Global Travel Games.
Click for our Geography Games listing here.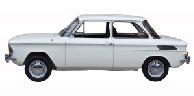 Car Travel Games
Don't get bored during long trips! Just have a look at out great car travel games section. There are great links to useful games and free prinable car games for your travels.
Click for Fun Car Games for Kids here.
Fun Science Games
The World in your pocket. There is so much to learn about explorers and scientific discoveries, so be prepared for some real fun educational games to help you for your social sciences and natural science projects.
Click for great Science Games for Kids here.
Back from Kids Travel Games to Kids World Traval Guide Homepage