Qatar Facts
Interesting Qatar Facts for Kids
Here are our easy to read Qatar Facts for Kids which were researched by kids.
Recently we have been reading a lot in the news about Qatar and the Soccer Worldcup 2022. We enjoyed being at the last WorldCup in winter in July in South Africa and now there will be a World Cup be played under the hot desert sun, that will be really different!
So we checked our clever books to find fascinating facts about the Arab country, where to Soccer World Cup 2022 will take place and have written the most interesting bits here for you.
Some basic Qatar Facts
Here are some interesting Qatar Facts which were chosen and researched by kids especially for kids.
• Population: 885,000 people live in Qatar
• Capital City: Doha (AL Dawha in Arabian)
• Language: Arabic
• Literacy: About 89% can read and write.
• Religion: mainly Muslim (Islam)
• Currency: 1 Qatari Rial=100 fils
• History: Doha, the capital of Qatar, once was a fishing village, where pearl fishers were looking for their fortunes.
Did you know that oil-rich Qatar is the second richest country in the world after Lichtenstein, although it is one of the smallest countries in the world.
Where is Qatar? - Qatar Map
Qatar lies in the Middle East and belongs to the Asian continent. A flight to Doha/Qatar take roughly 7 hours from London/England, more than 12 hours from New York/USA.
The national airline is Qatar Airways. Their logo includes the head of an oryx, the national animal of Qatar.
Qatar Attractions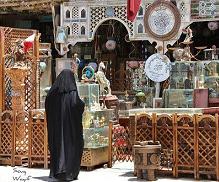 • Souq Waqif: Picturesque Market
• Doha Corniche Park
• Desert Safari
• Msheireb Enrichment Center: floating museum
• Cruise on a Dhow
• Kingdom of Aladdin Entertaiment Park
Building for the Soccer World Cup 2022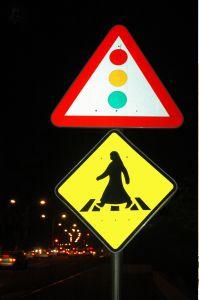 Lusail City: The German company Hochtief will build a huge city called Lusail City in the sandy dunes close to the Northern suburbs of Doha. The name "lusail" comes from a desert flower.
This city will be build for 200,000 people who will live and work there and there will be 8.5 km long shopping arcade.
New roads and infrastructure: There will be a new causeway be build to link the neighboring Arab state of Bahrain with Qatar. And the German Railways (Deutsche Bahn) are already building a new railway system in the capital Doha which altogether stretches to 320km of railway lines.
The new international airport in Doha will cost 11 billion US Dollars. A new deepsea port will be added to the Qatar infrastructure too.
Hotels: Many new hotels need to be build to house the many visitors for the Worldcup. There are at least 5,000 more hotel rooms needed.
Qatar People
Qatar being a muslim country, has a different working week than we know it. The week runs from Sundays to Thursdays, as their shops are usually closed on Fridays and Saturdays.
Shops are usually open in the morning until noon and then close for a long lunch break and only open in the late afternoon again.
Below on the picture you can see Corniche Park in Doha, where many families go for a stroll on the weekends. There is lots of entertainment for kids in Corniche Park too.
Picture Credits for this Qatar Facts Clipboard: 1. Doha by Kaleff at sxc, 2.Falconry by Jan Smith, 3. Doha by Vobios