Animals in Namibia
There are many animals in Namibia to see. We have travelled to this country in Southern Africa several times and also went on some safaris where we saw the great wildlife there. On this page, we will show you some pictures and tell you some interesting facts about the Namibian animals.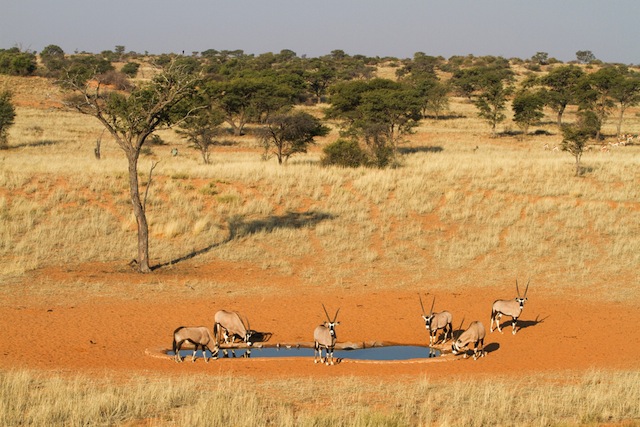 In the image above, you can see some oryx at a waterhole. The oryx is the national animal of Namibia.
You can see these antelopes everywhere in the country. You will encounter many animals such as giraffes, elephants and lions mainly in National Parks and Private Games Reserves.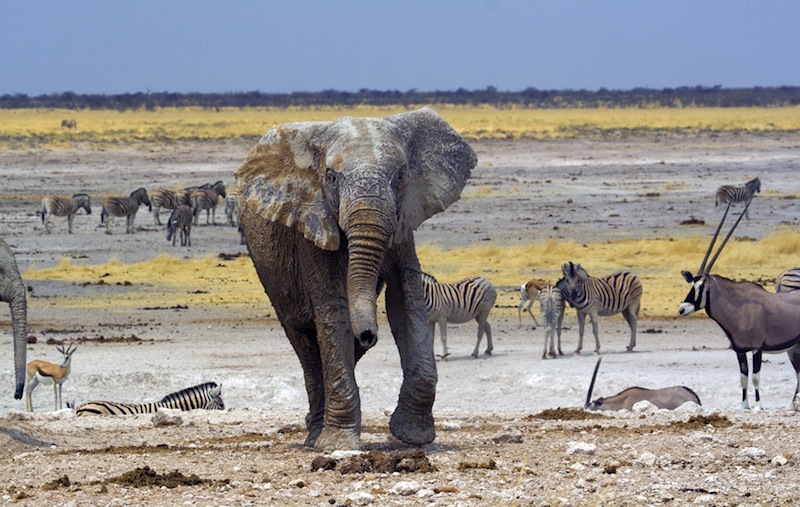 The largest and most popular Namibian National Park is the Etosha National Park in the North of Namibia. Hundreds of different species of mammals, reptiles and birds live within this park.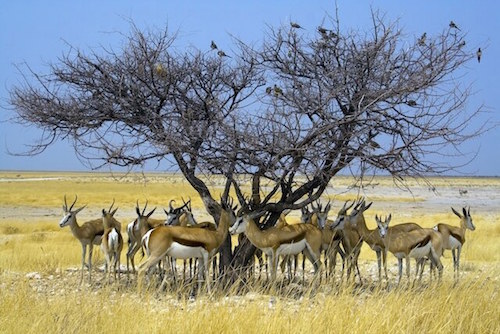 The national park is set around the Etosha pan, which is a salt pan with an area of about 5,000 square km making it similar in size to Trinidad. 
For more info on Etosha National Park go to their website here.
Which animals live in Namibia?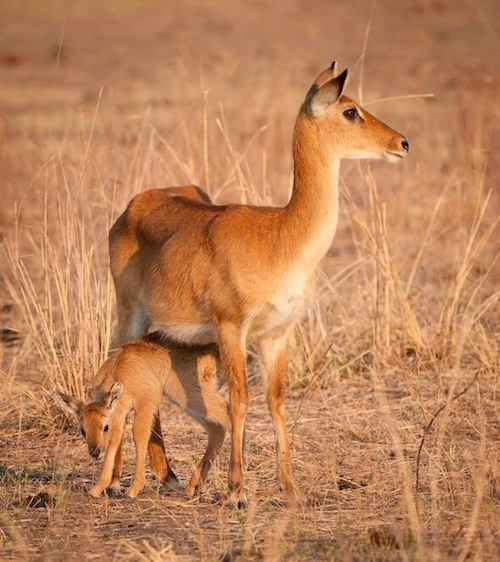 There are many animals which you can find in Namibia:
Lions, elephants, giraffes, hippopotamus, cheetas, black and white rhinos, wildebeest, hyenas, vultures, black backed jackals, ostriches, zebras, seals, dikdiks, baboons, springboks, wild dogs, kudus and oryx. 
Many endangered animal species can found in Namibia like the African Wild Dog, the Black and White Rhino, the Oribi (below) and the Puku (right).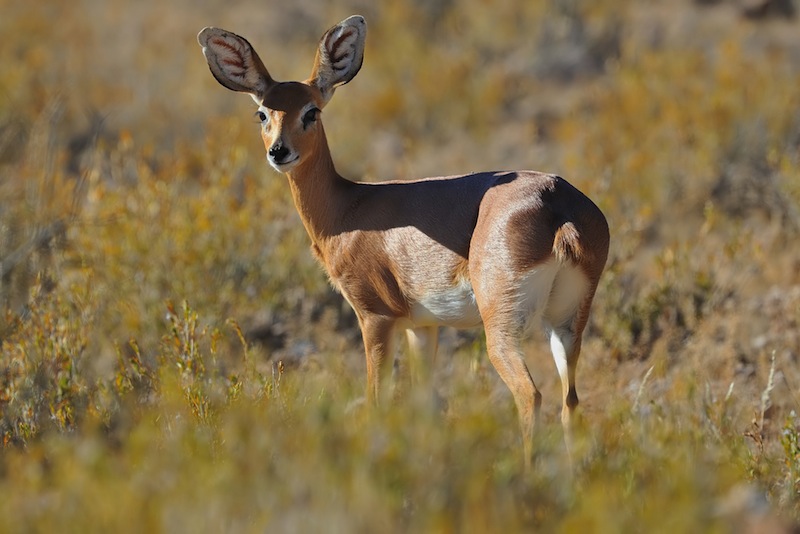 Kudus are big antelope with beautiful horn spirals as you can see below.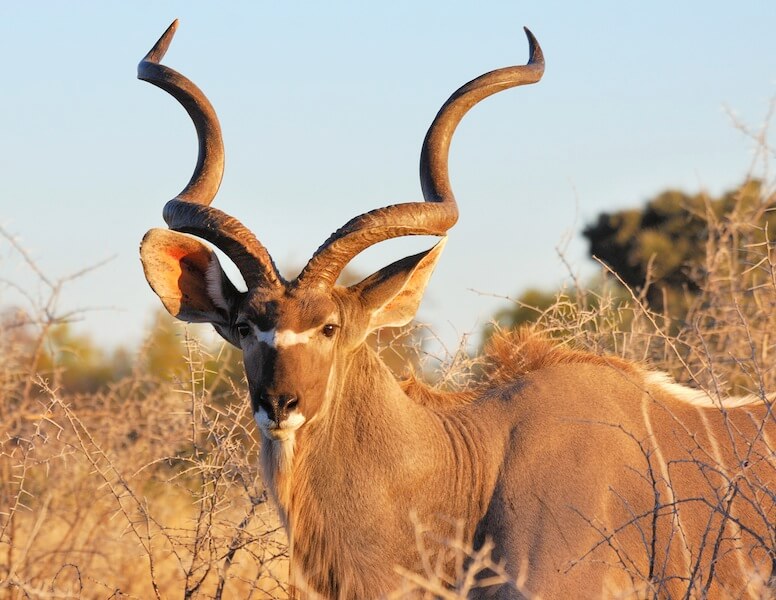 In many parts of the country, animals in Namibia roam freely also outside the big game reserves, people have to be extra careful when they drive on the gravel roads.
We have seen many interesting traffic signs like this one which stands near the town of Oranjemund in Southern Namibia. Here is the sign which warns to look out for oryx.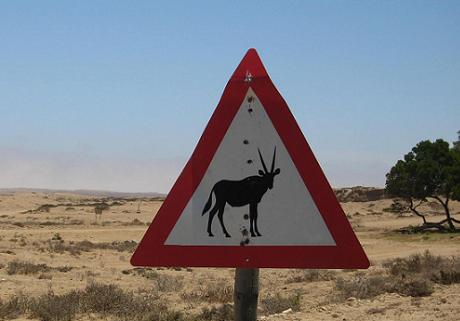 Photo credits: Own images and Shutterstock images.
Return from Animals in Namibia to KidsWorldTravelGuide Homepage